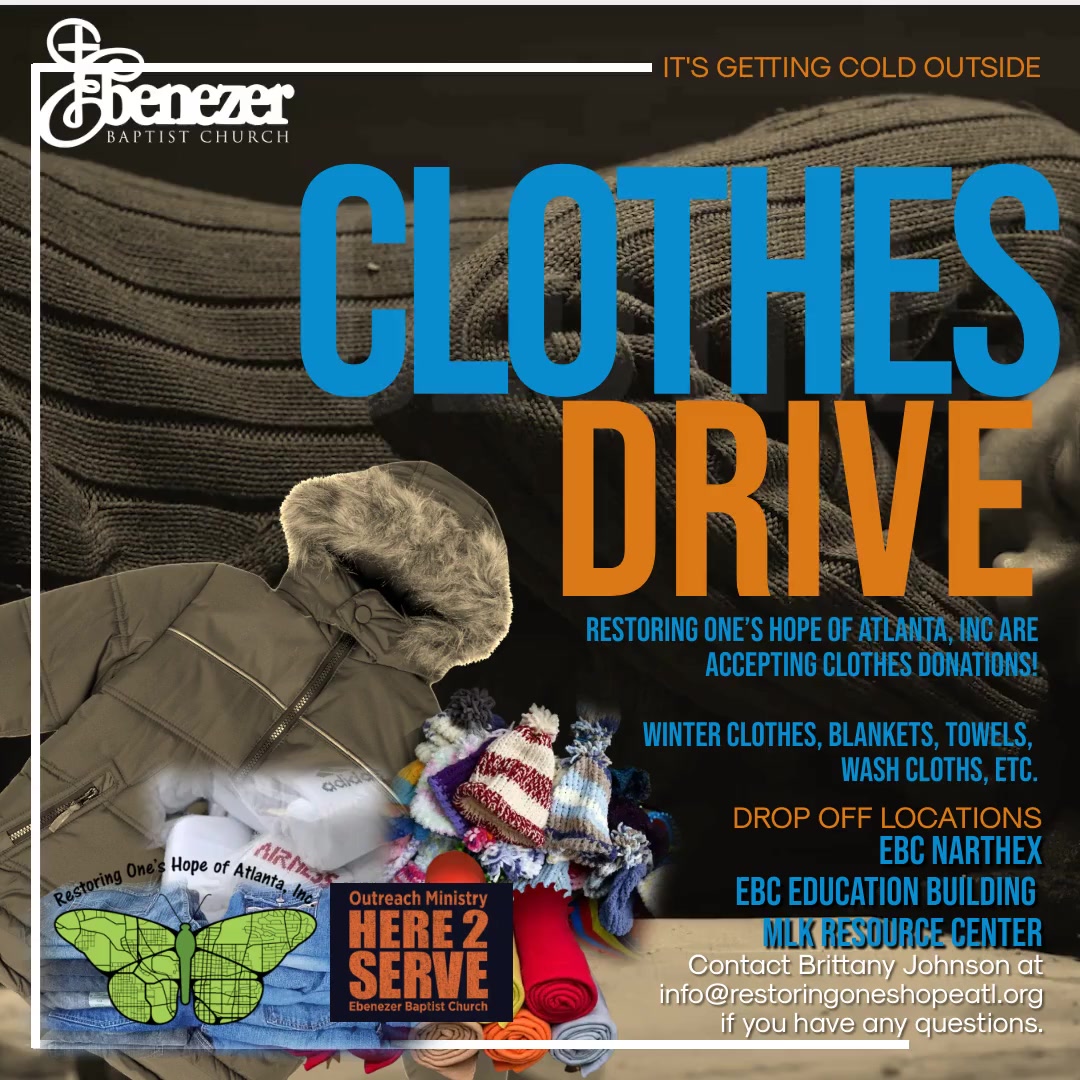 EBC Clothes Drive
Ebenezer Everywhere we're encouraging you to do what you can to help those in need as the weather gets chillier this season. We're holding a clothes drive with dropoff locations in the EBC Narthex, MLK Resource Center and the EBC Education Building. Blankets, coats, sweaters and other items to help against cold temperatures are welcome!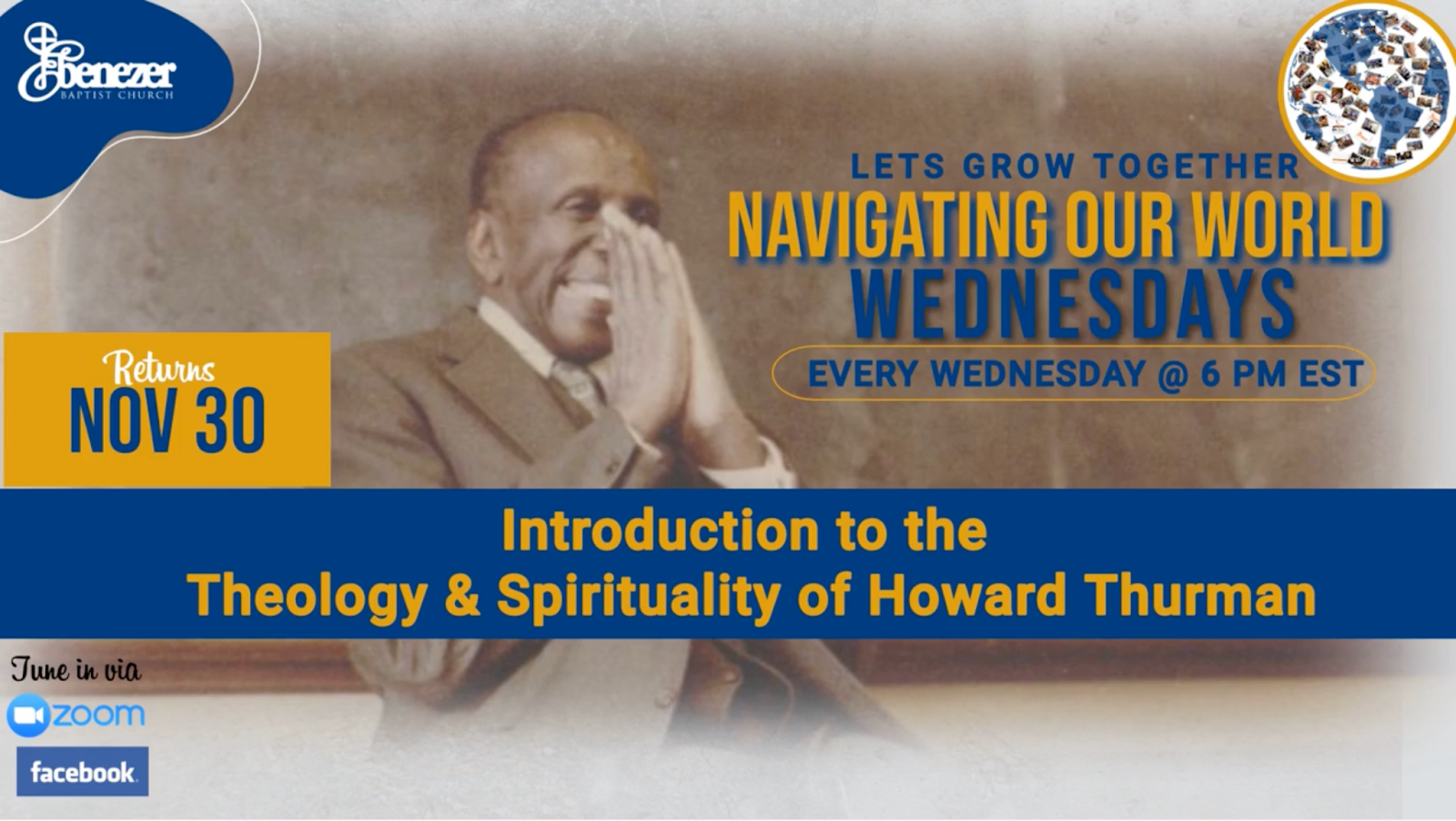 "Navigating Our World" offers biblically-rooted sessions that help us navigate our everyday world.
Whether you are down the street or across the globe, you can join in because our sessions are virtual.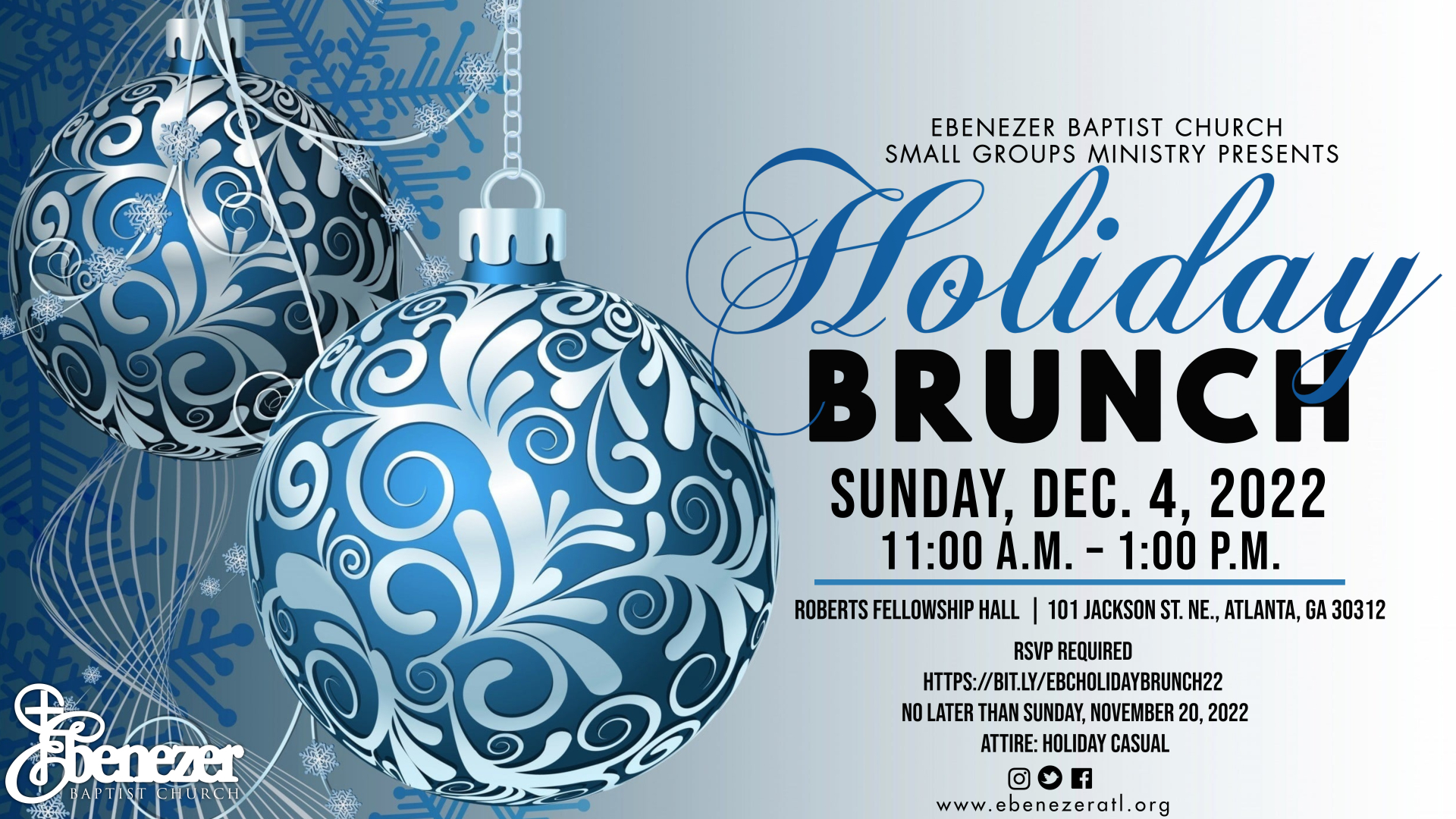 Small Groups Ministry Holiday Brunch Join us Sunday December 4, 2022 from 11:00 a.m. – 1:00 p.m. in the Roberts Fellowship Hall Ebenezer Baptist Church for a Holiday Brunch. 
RSVP required! 
Please register using the link below no later than Sunday, November 20, 2022
Attire: Holiday casual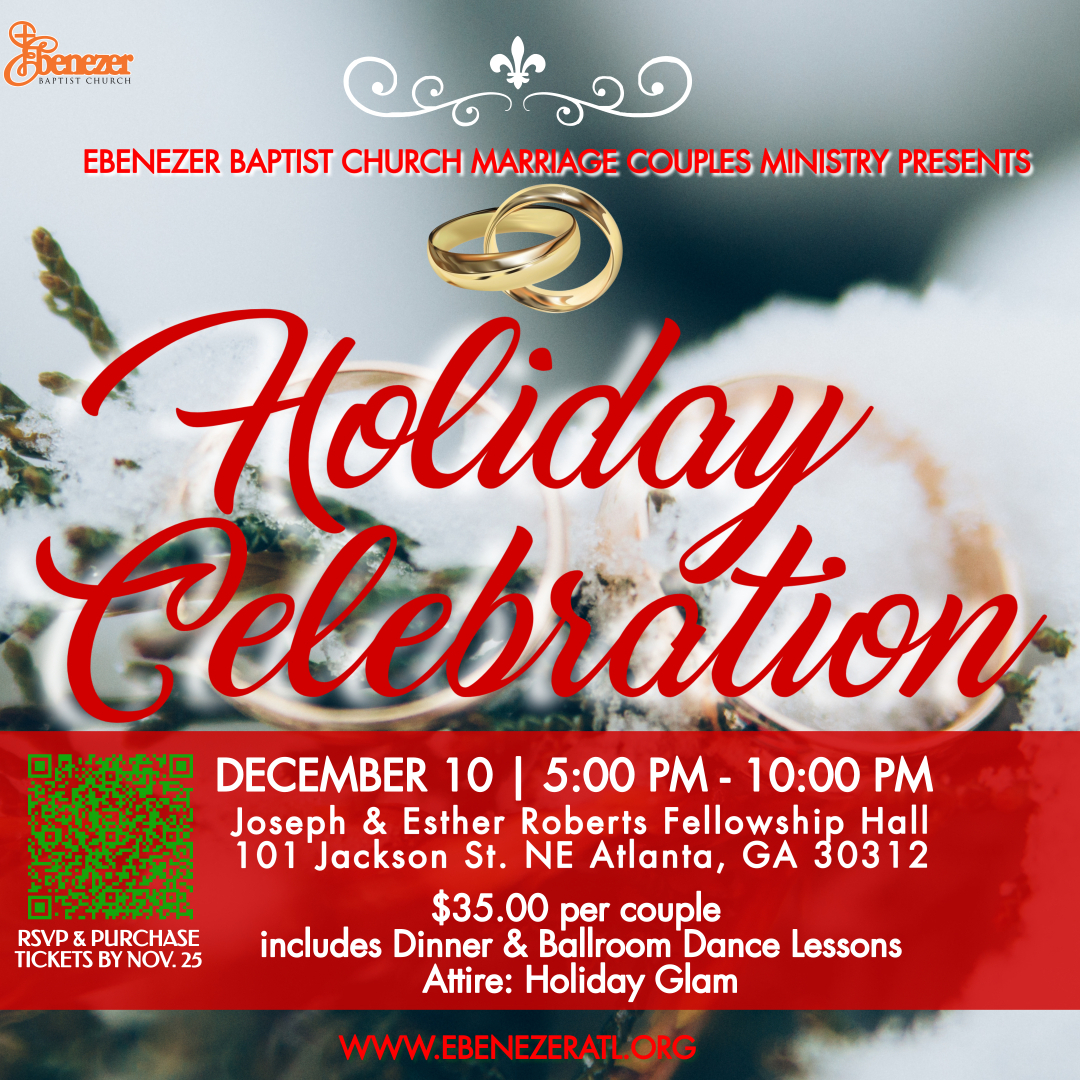 Marriage Ministry Celebration. Join the marriage ministry for an evening of ballroom dancing and holiday fun on Saturday, December 10! Registration is required. Visit the link below to register.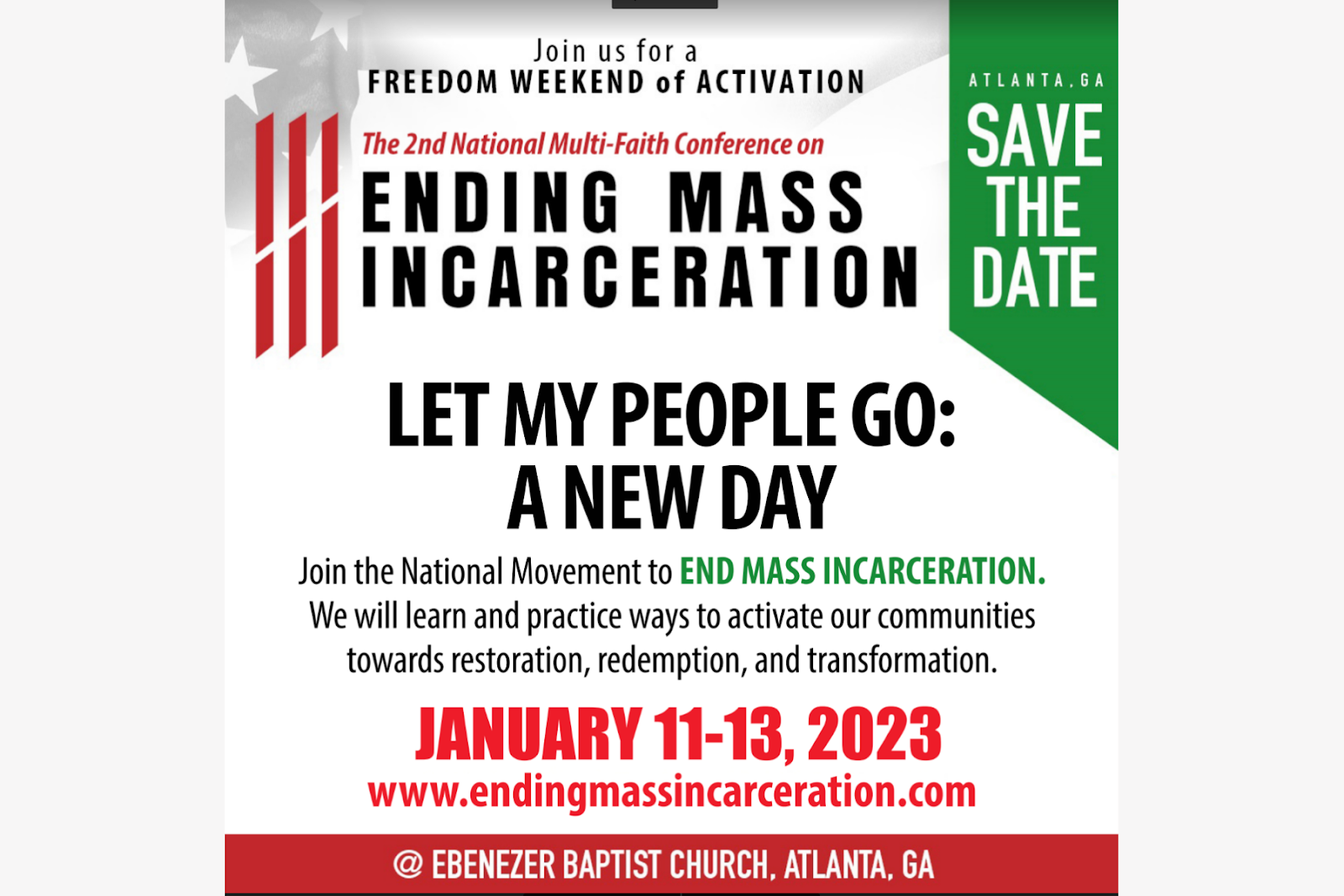 Save the Date! The National Multi-Faith Conference on Ending Mass Incarceration is happening in Atlanta, GA January 11-13, 2023. The theme of this year's conference will be Let My People Go: A New Day. To register visit the link here: