Silence the Shame Yoga Session and Mental Health Awareness Panel Discussion is May 26th. The event will begin with a meditative yoga session from 6pm-7pm with Iana Edwards (The Yogabae) followed by a brief panel discussion with Shanti Das and Silence the Shame from 7:10pm-8:15pm.
The focus topic: "Restoring Our Identity in God: How Anxiety impacts our mind, body, and soul."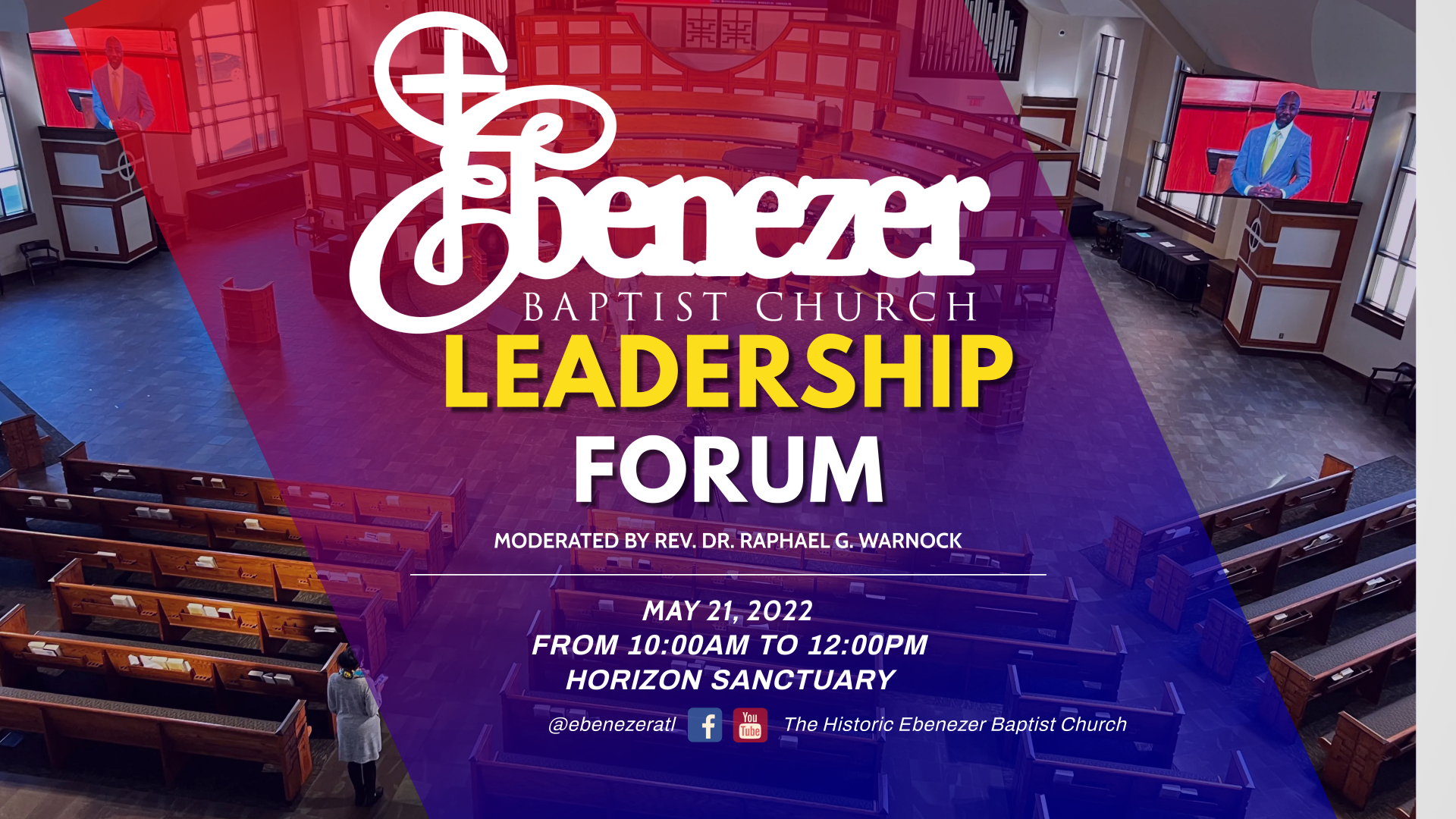 LEADERSHIP FORUM The next Ebenezer Leadership Forum will be held on Saturday, May 21 from 10 am to 12 pm in Horizon and will also be livestreamed. We will be Reflecting on the topic "Intersection of Corporate and Organizational Leadership and Faith."  The Forum will be Moderated by Pastor Warnock and special guest panelist will include: Chris Womack, President, Chairman and CEO of Georgia Power and Ebenezer Member; David Grain of Grain Management and Renee Glover, former head of the Atlanta Housing Authority and chair of the Ebenezer Board of Trustees. No registration necessary. Make plans to attend!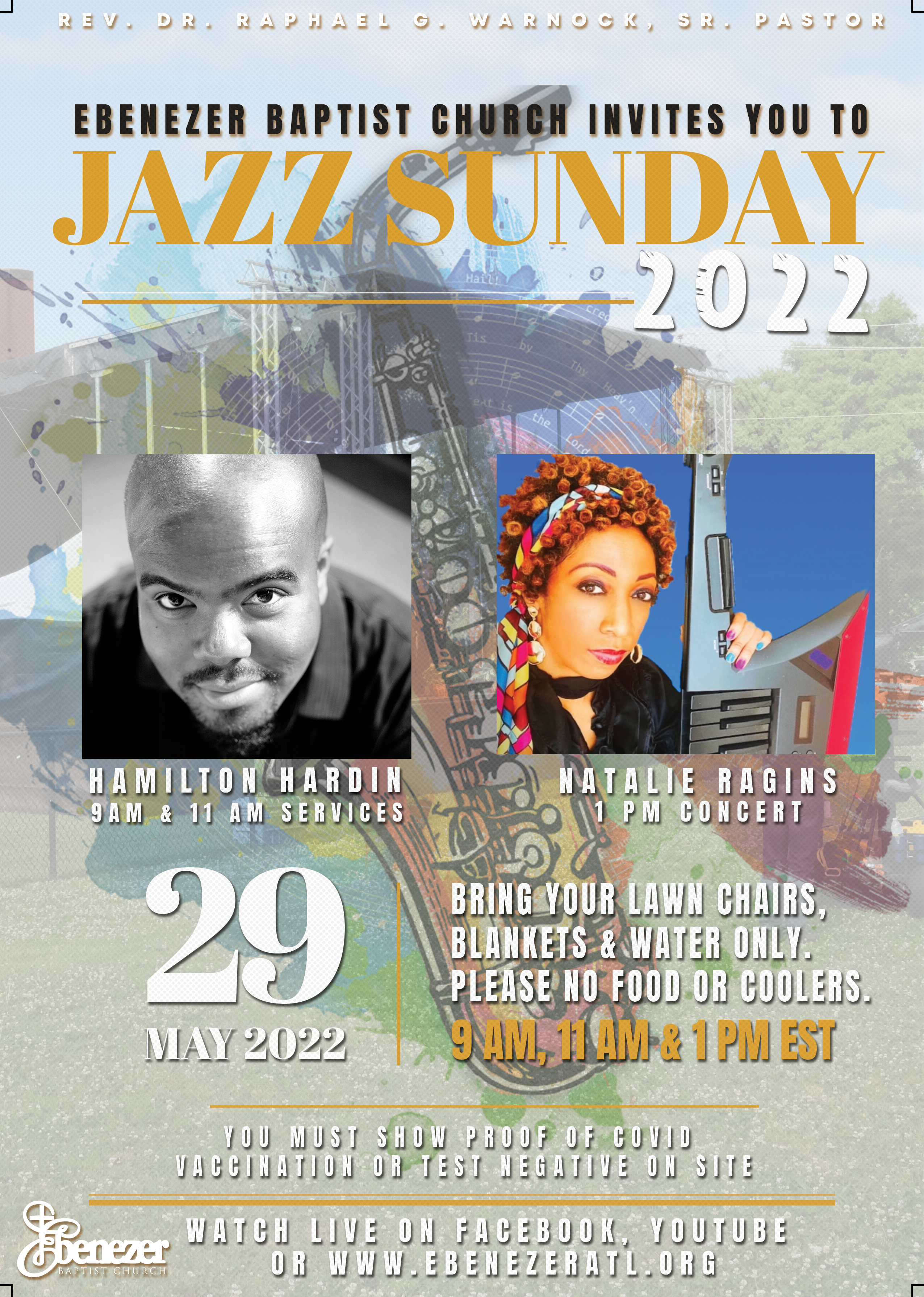 Jazz Sunday is May 29. The 9 a.m. and 11 a.m. services will be held in-person and outdoors on the lawn adjacent to MLK Sr. Building parking lot. Bring your lawn chair, a friend and anything else you need to enjoy our worship services and our special musical guests. During the 9 a.m. service, we'll welcome Hamilton Hardin and Natalie Ragins will be performing at 1 p.m.
During the 11 a.m. service and the 1 p.m. concert, there will be family-friendly activities for all ages to enjoy. T
he EBC Ministries Fair will also take place outdoors from 9 a.m. to 2 p.m. 
If you are interested in COVID testing or COVID vaccinations, they will be available onsite with no appointment necessary. 
Please note if you are not vaccinated you can still attend but you must take a rapid COVID test upon arrival, and test negative, to be admitted. 
We hope to see you there!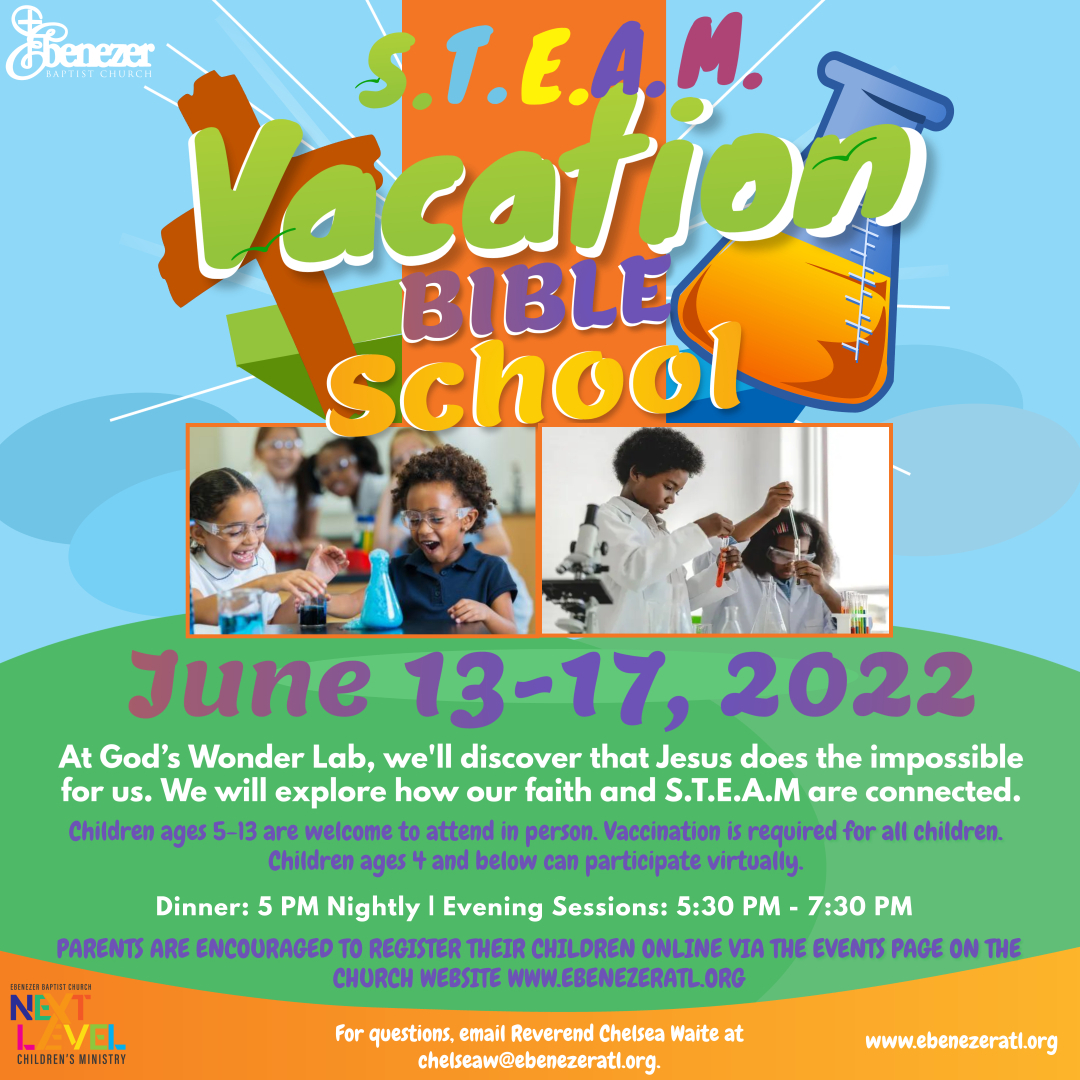 STEAM VACATION BIBLE SCHOOL At God's Wonder Lab, we'll discover that Jesus does the impossible for us. We will explore how our faith and S.T.E.A.M are connected. 
Children ages 5-13 are welcomed to attend in person. Vaccination is required for all children.
Children ages 4 and below can participate virtually.
Dinner: 5 PM/Nightly
Evening Sessions: 5:30 PM – 7:30 PM
For questions, email Reverend Chelsea Waite at .
CLICK HERE TO REGISTER: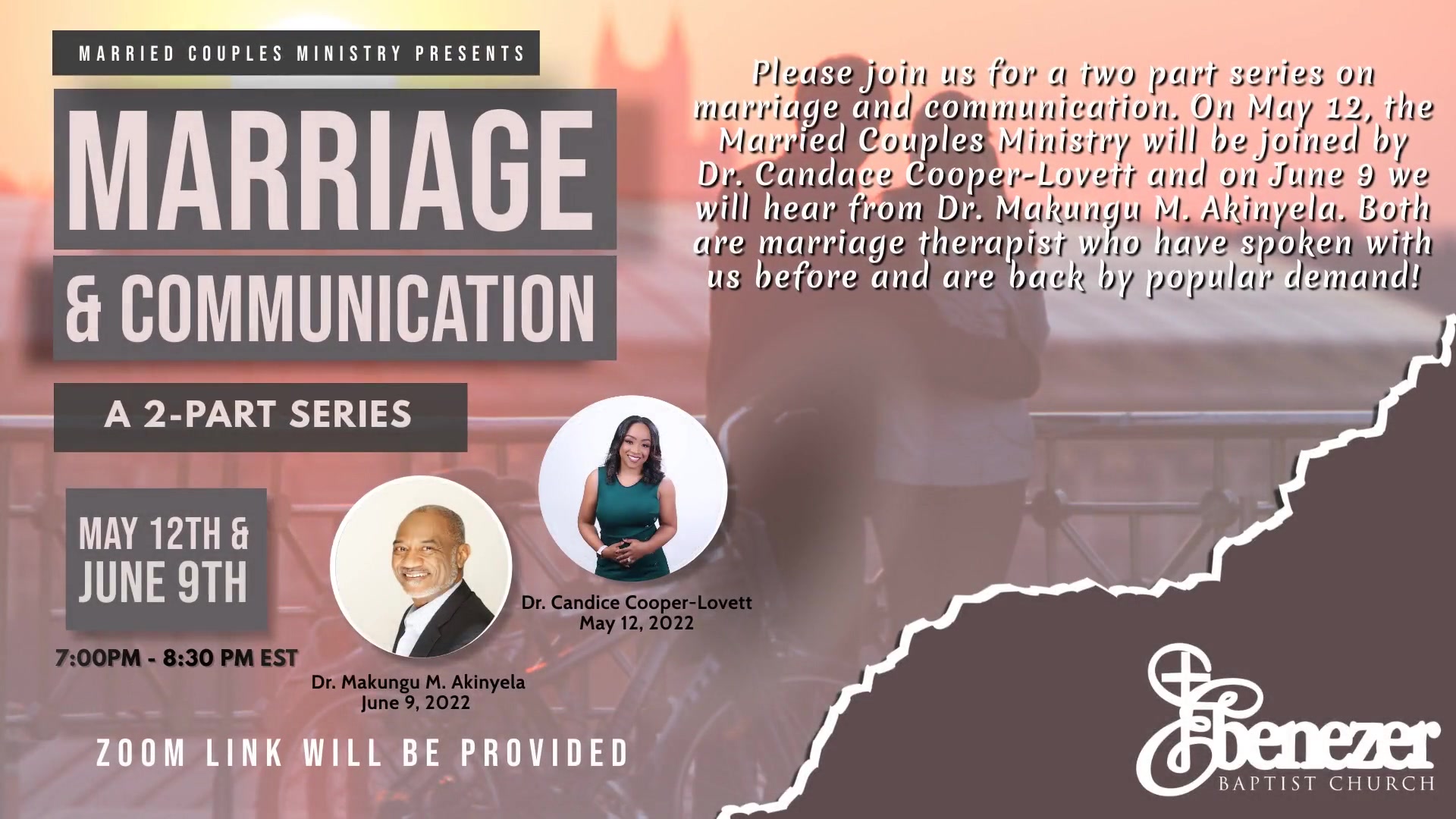 Marriage & Communication Please join us for a two part series on marriage and communication. On May 12, the Married Couples Ministry will be joined by Dr. Candace Cooper-Lovett and on June 9 we will hear from Dr. Makungu M. Akinyela. Both are marriage therapist who have spoken with us before and are back by popular demand!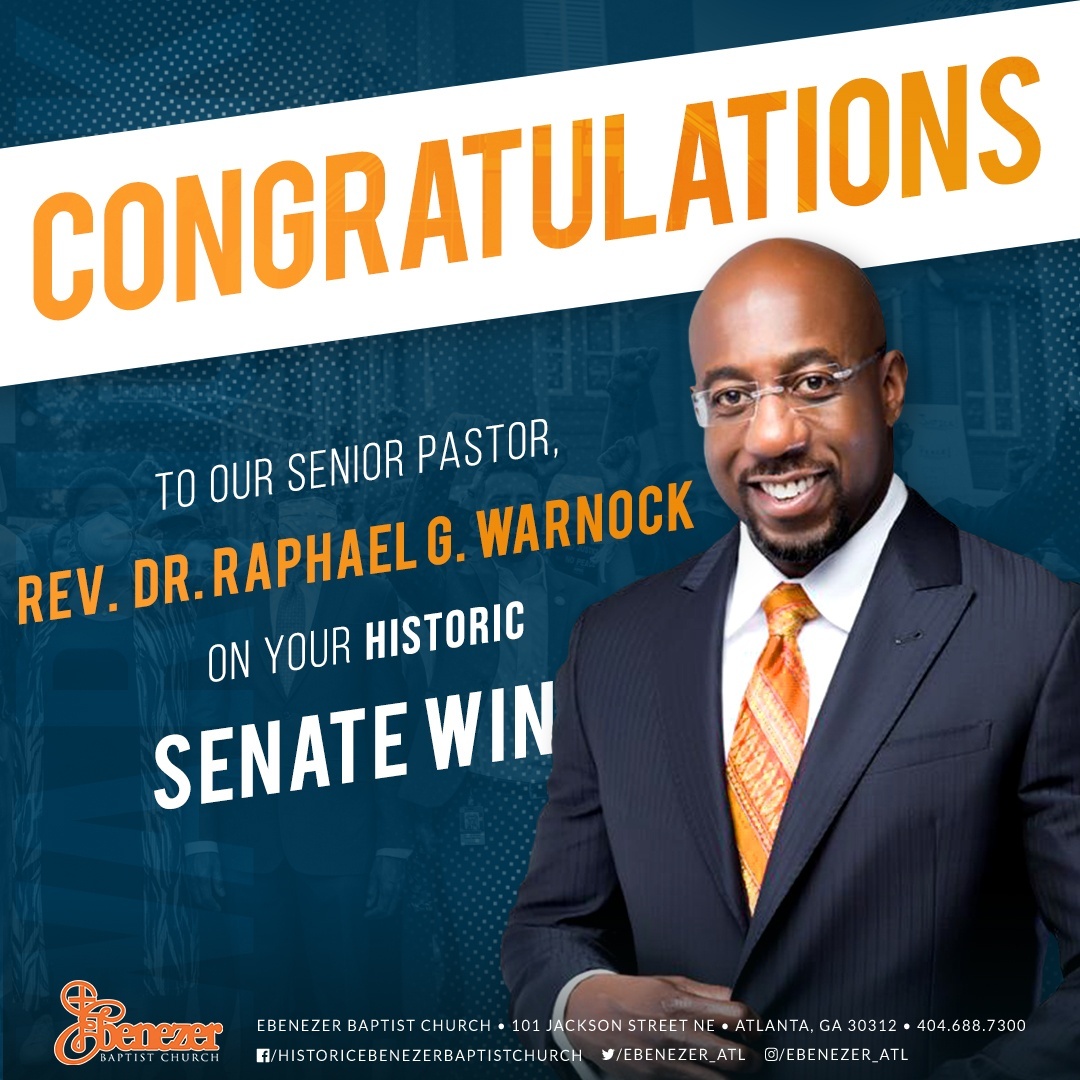 Ebenezer-DrWarnockSenateWin-2021-Social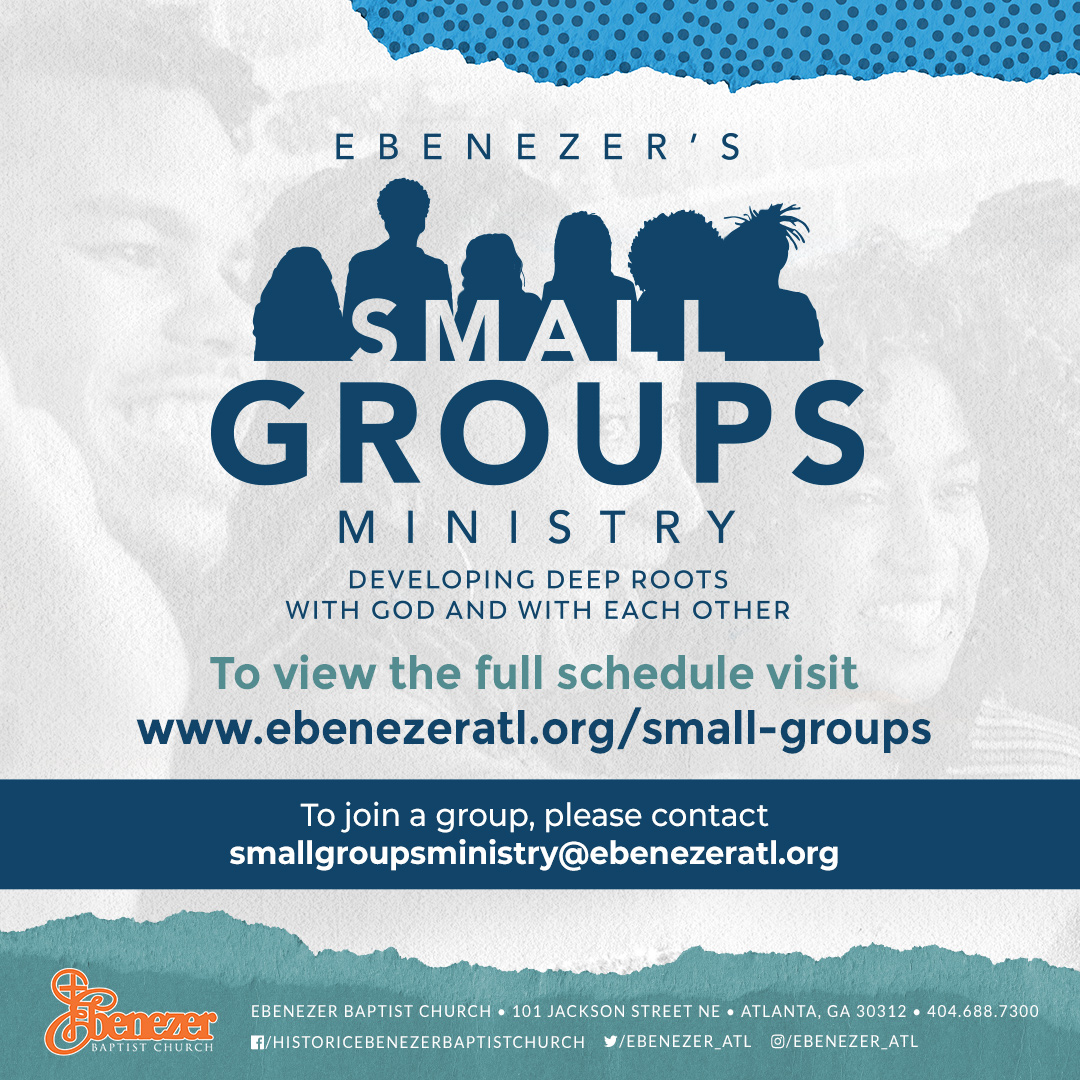 Ebenezer-SmallGroups-2021-Social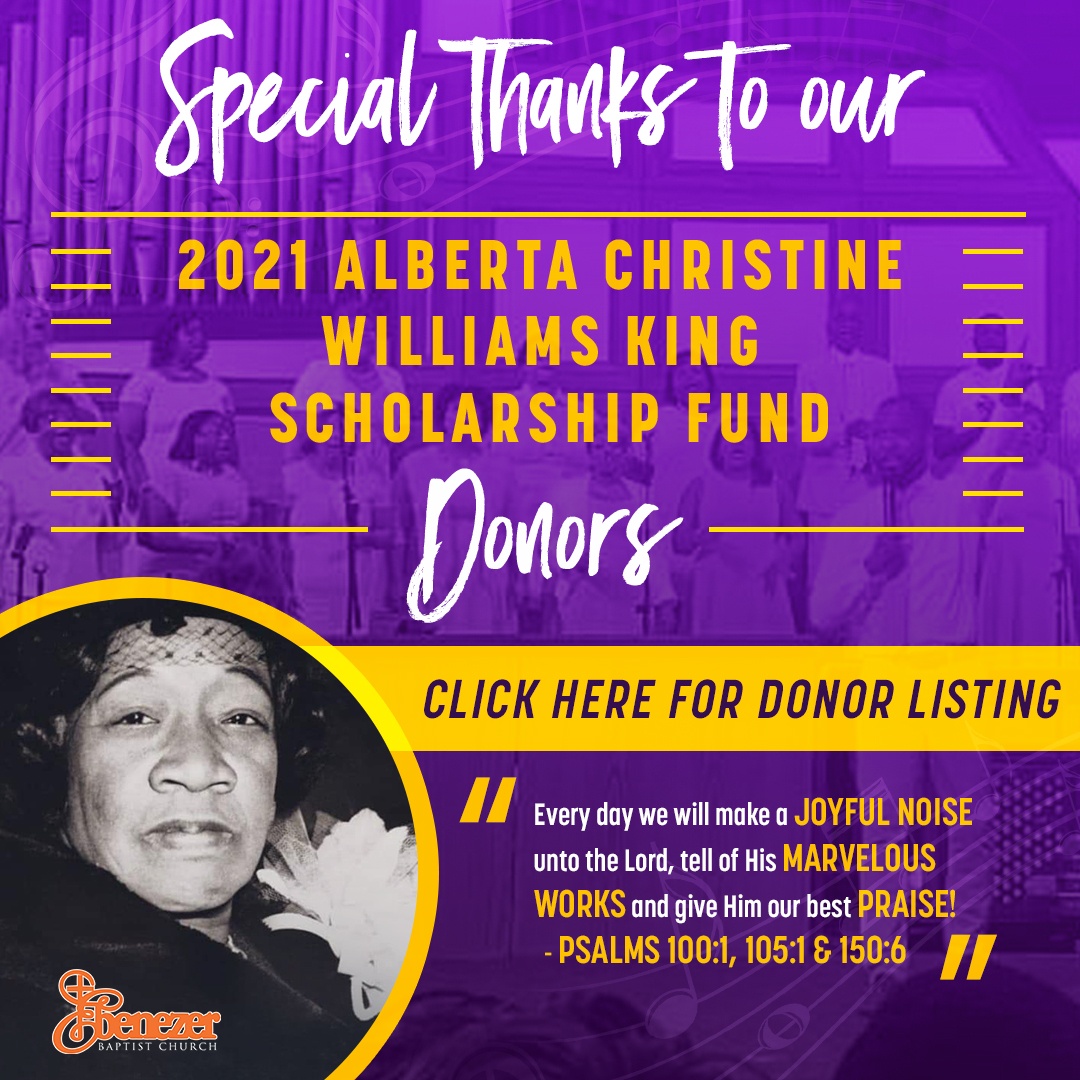 Ebenezer-SmallGroups-2021-Social - copy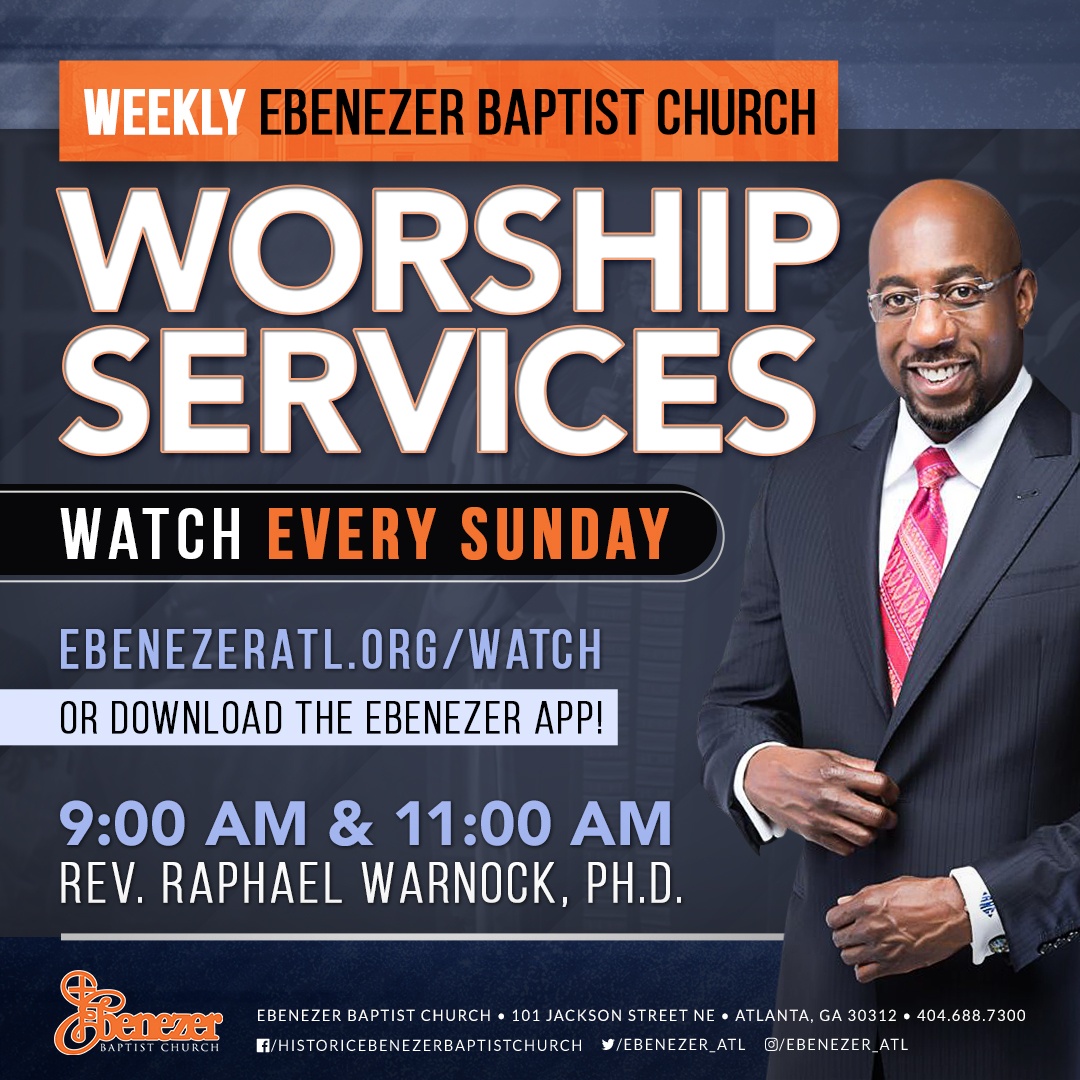 Ebenezer-WeeklyWorshipService-2021-Social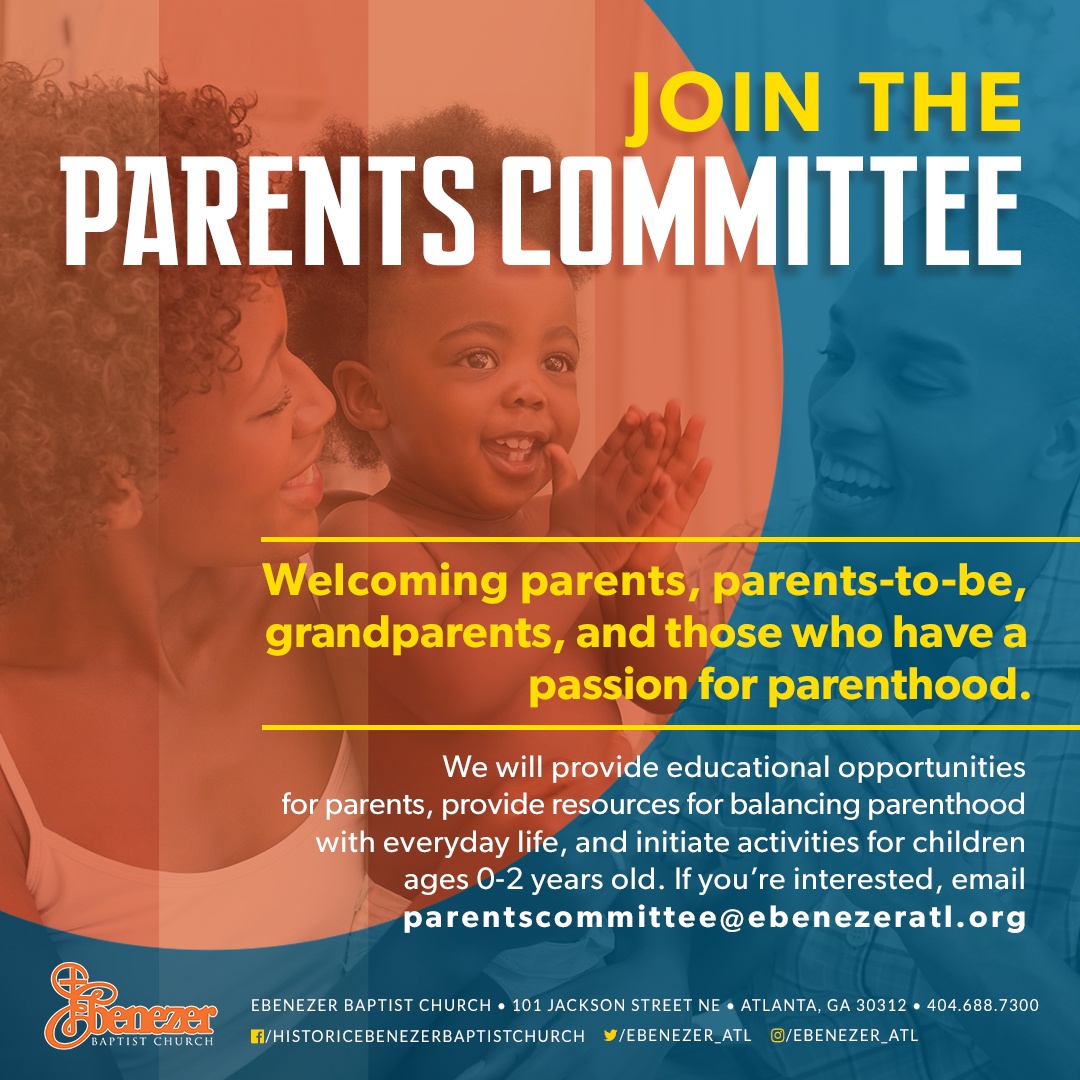 Ebenezer-ParentCommittee-2021-Social_R0d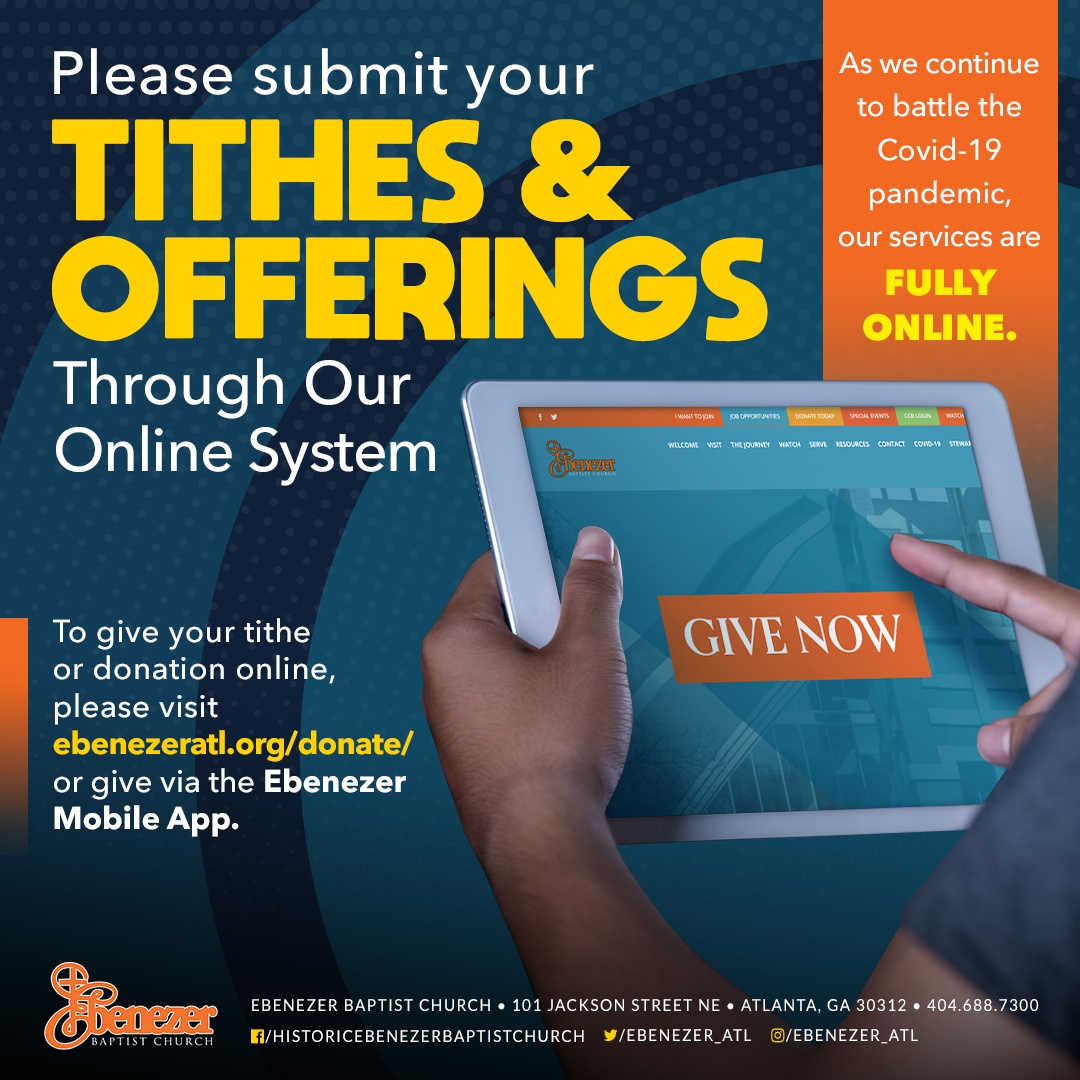 Ebenezer-OnlineGiving2021Refresh-2021-Social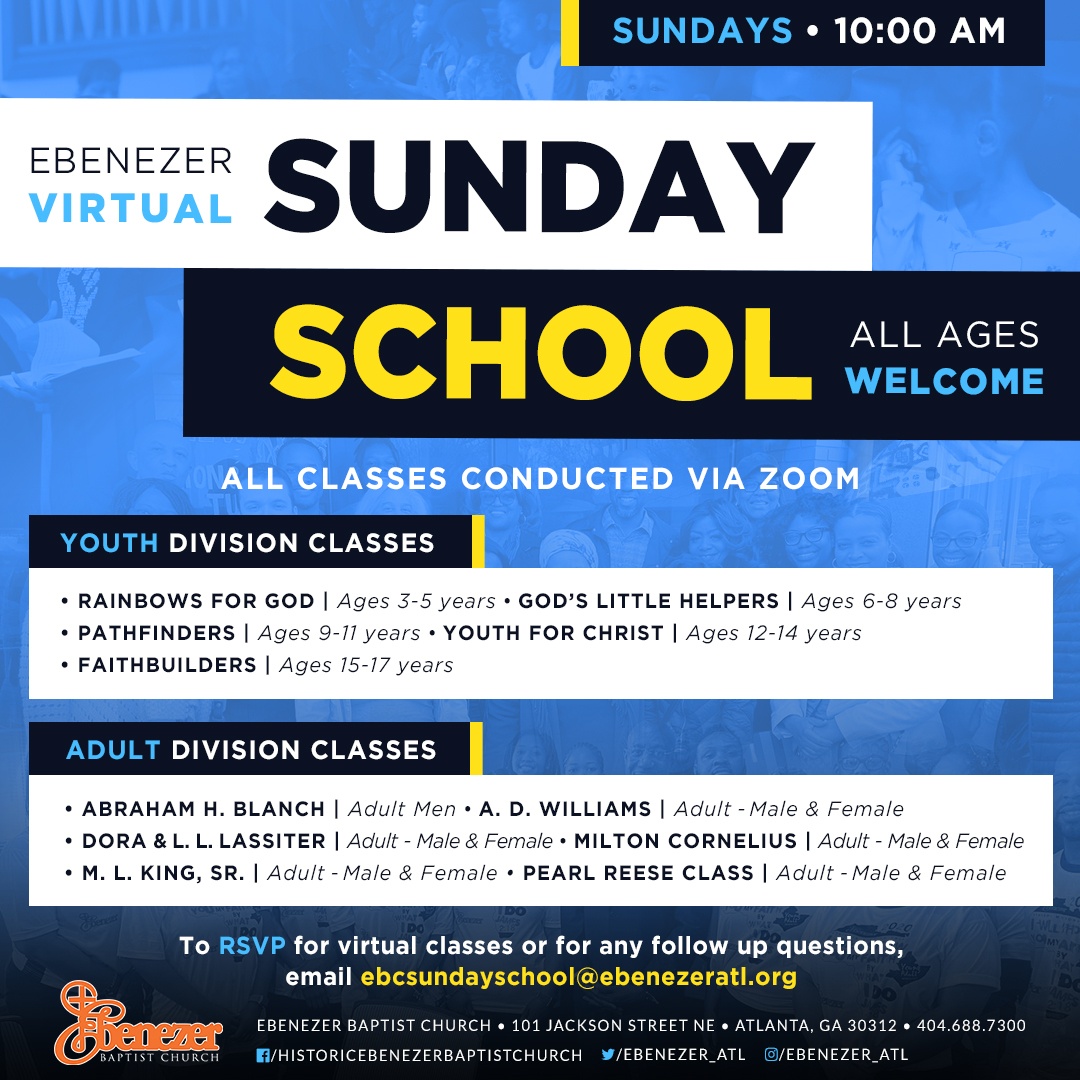 Ebenezer-VirtualSundaySchool-2021-Social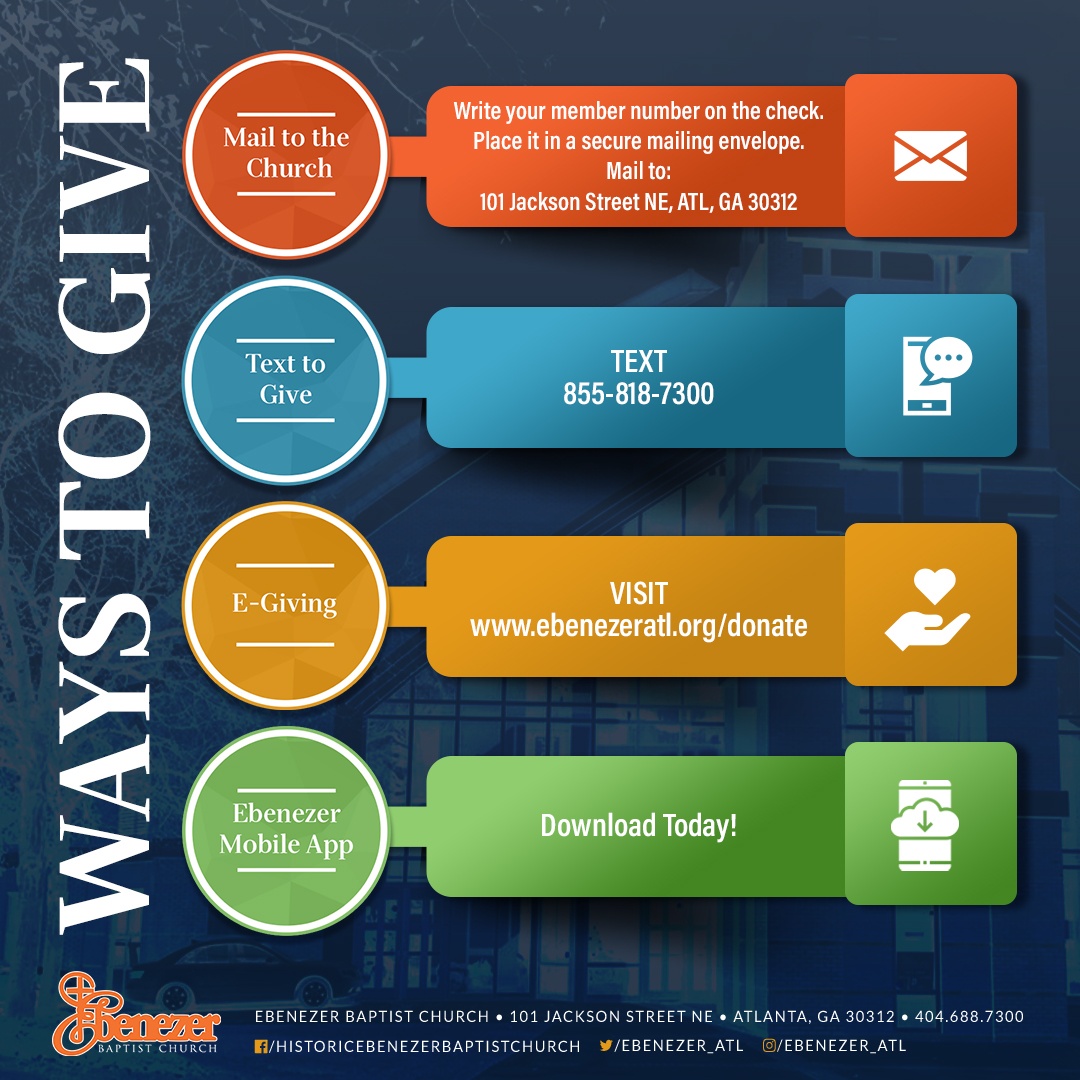 Ebenezer-WaysToGive-2021-Social_