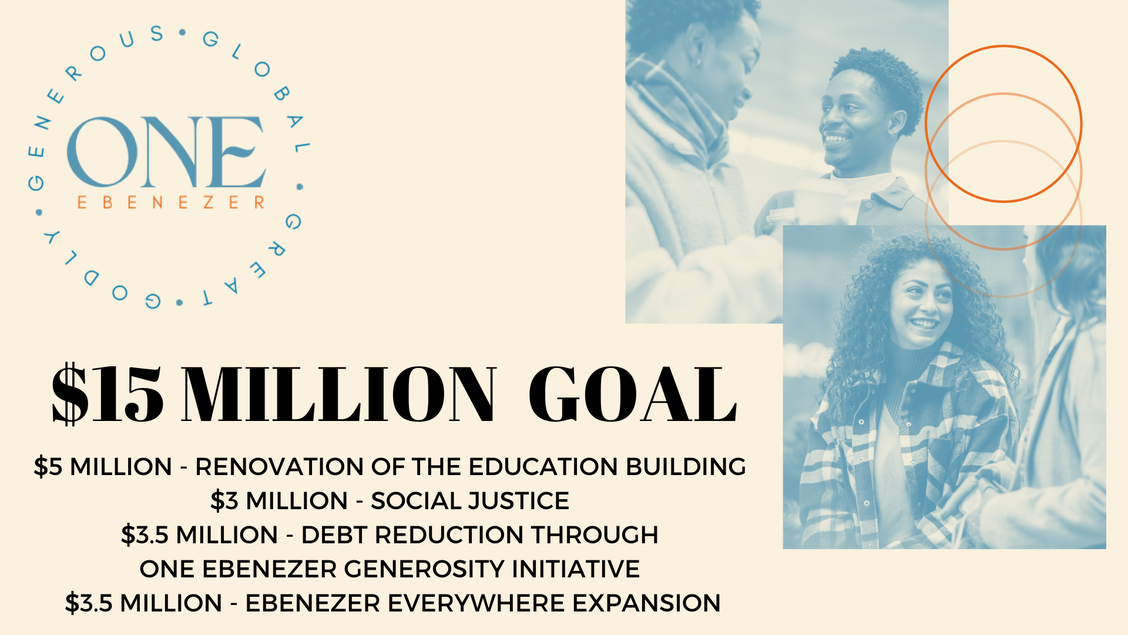 We have officially kicked off our One Ebenezer Generosity Initiative! We are living into the promises of God in an act of pure faith and sacrifice through this stewardship season. Your participation is vital as together, we eliminate our mortgage debt enabling us to better serve the spiritual and social needs of people around the globe. One Ebenezer is a major effort to create opportunities for community, expand our footprint, and train the next generation of freedom fighters through faith-rooted activism.
We have a big vision and a big goal, and we will need God's blessing and help every step of the way. We need 100% participation from our members. We ask that you please start praying now about how you will step up your giving in support of the One Ebenezer Initiative so that we may do more as a Church to the glory of God.
Latest Message
Ebenezer Baptist Church is an urban-based, global ministry dedicated to individual growth and social transformation through living in the message and carrying out the mission of Jesus Christ.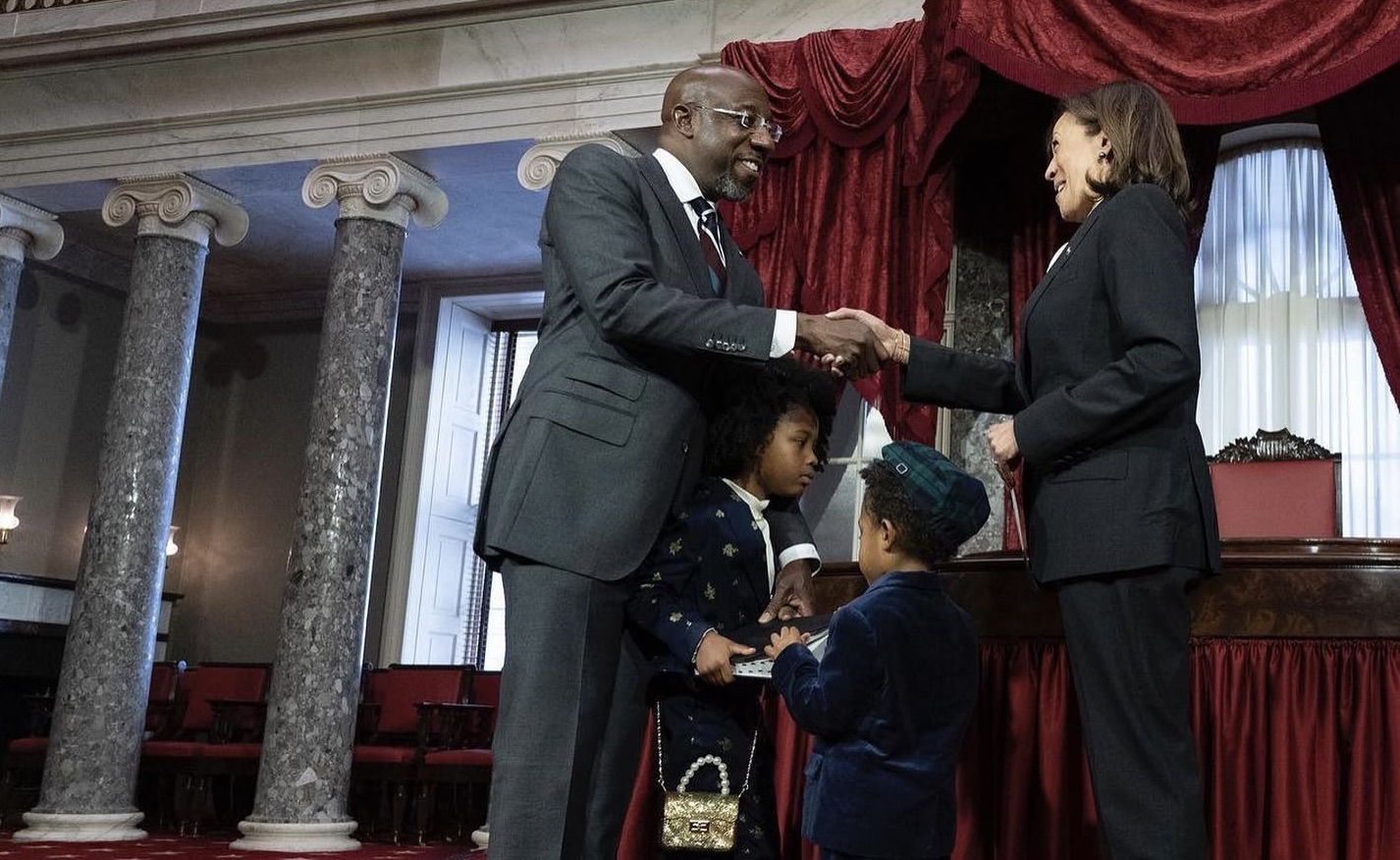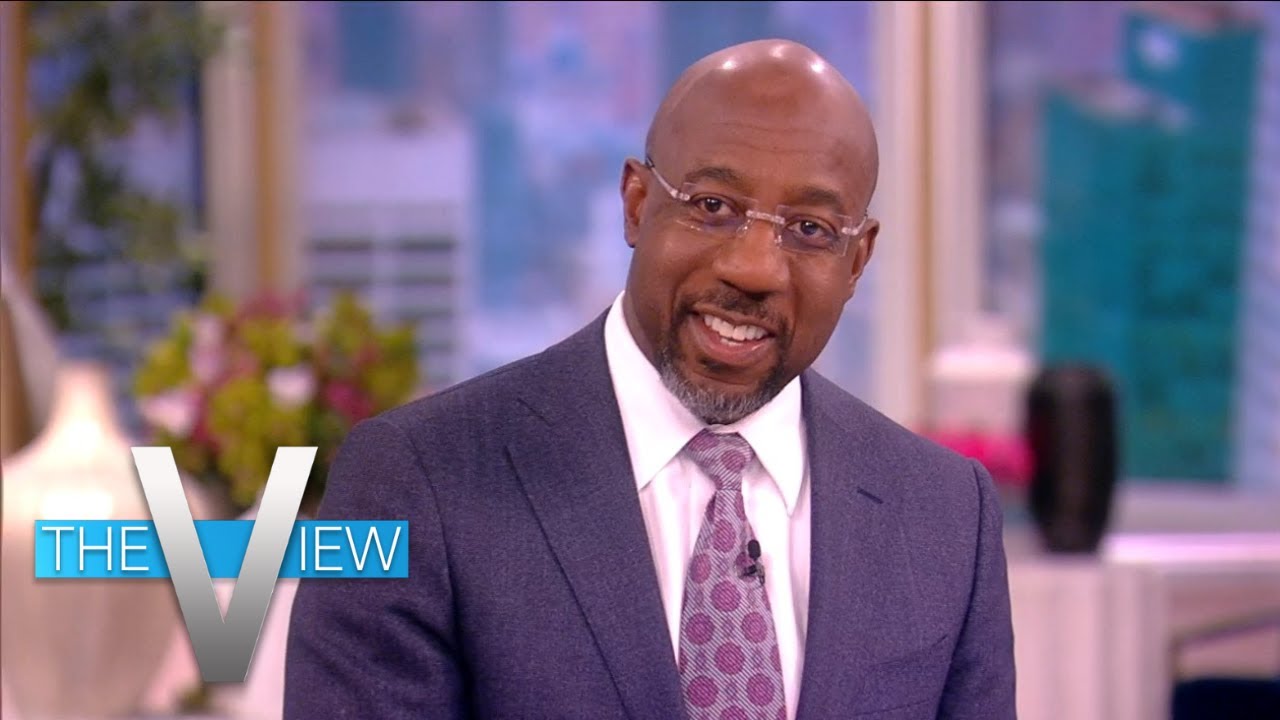 Ebenezer's Senior Pastor Sen. Rev. Dr. Raphael G. Warnock was featured on ABC's The View to discuss his new children's book "Put Your Shoes On & Get Ready!"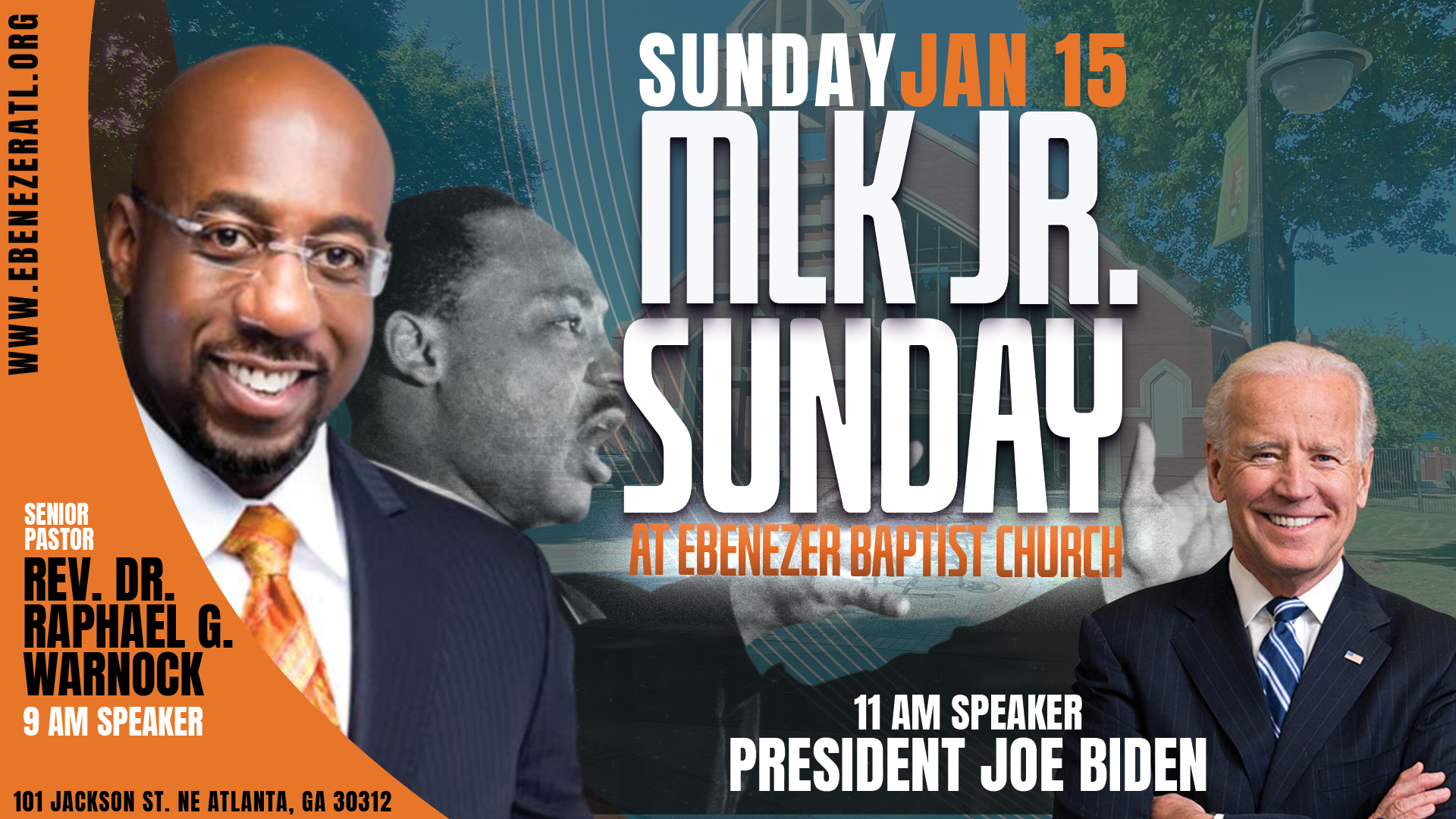 Ebenezer Baptist Church was honored to welcome President Joe Biden as our special guest speaker during the 11 a.m. Rev. Dr. Martin Luther King, Jr. Day worship service on January 15, 2023.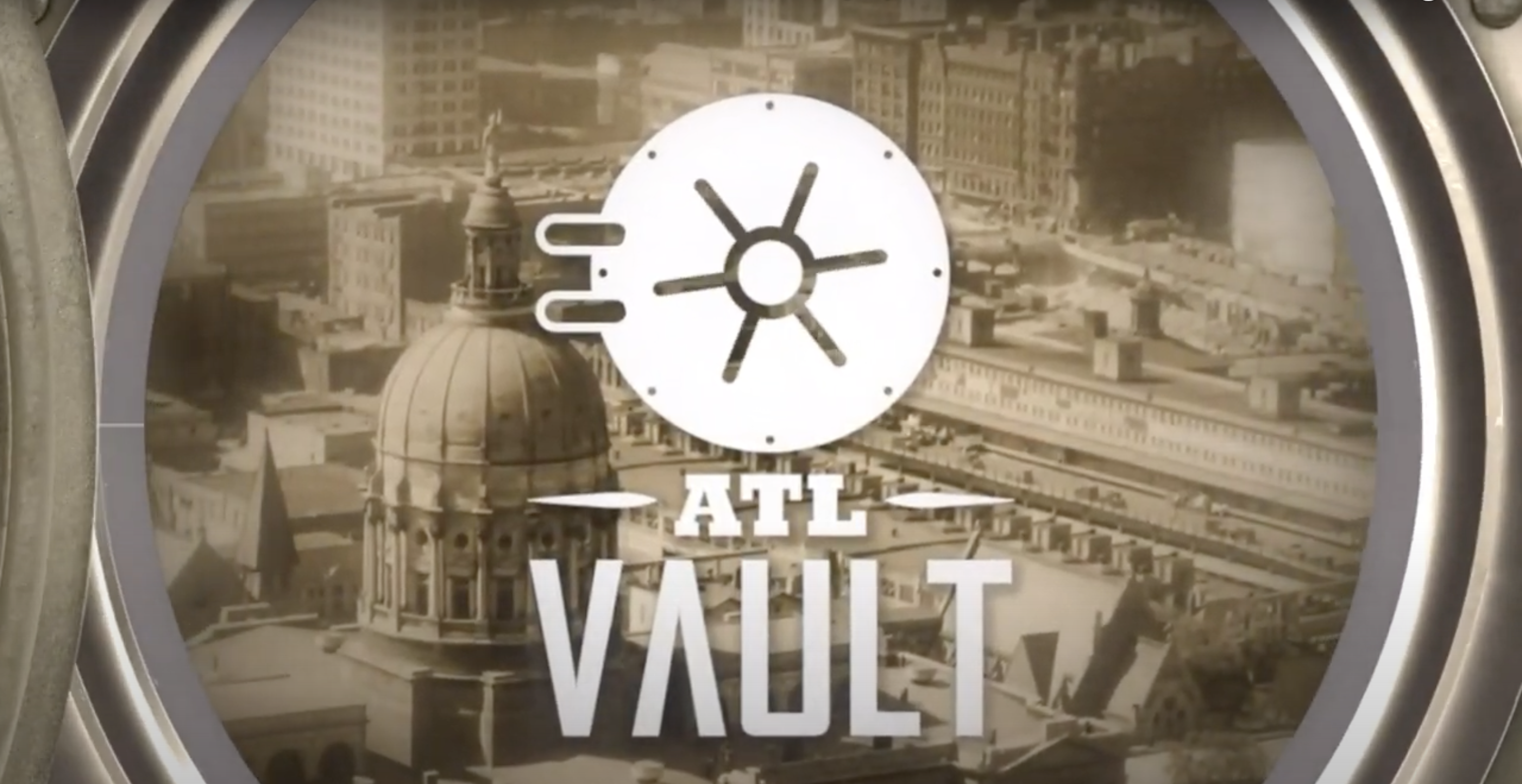 Ebenezer's Executive Pastor Rev. John Vaughn talks about Ebenezer Baptist Church's legacy with Atlanta News First during a segment of ATL Vault.
Be the first to know about Ebenezers events & news. Download the app!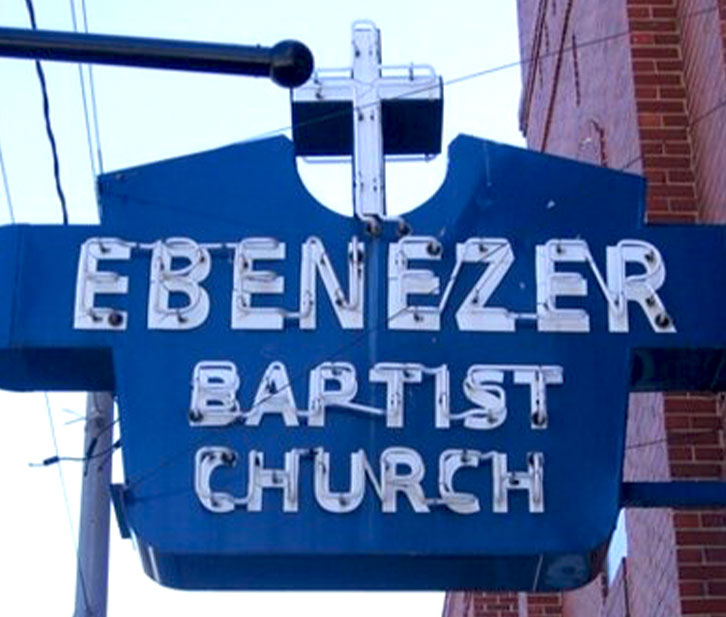 America's Freedom Church
We are Dedicated To Individual Growth & Social Transformation Through Living In The Message & Carrying Out The Mission Of Jesus Christ.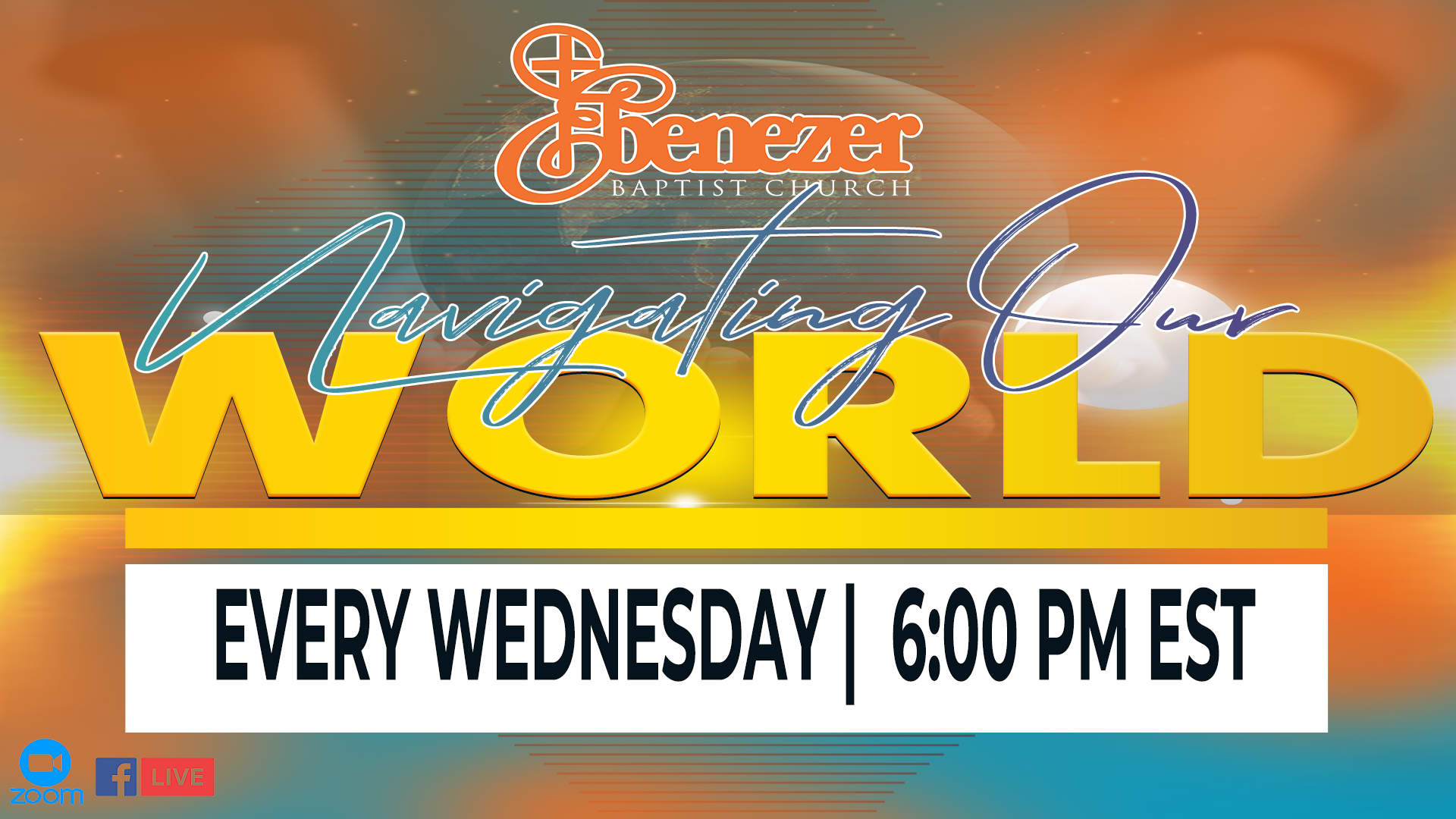 Navigating Our World EVERGREEN SLIDE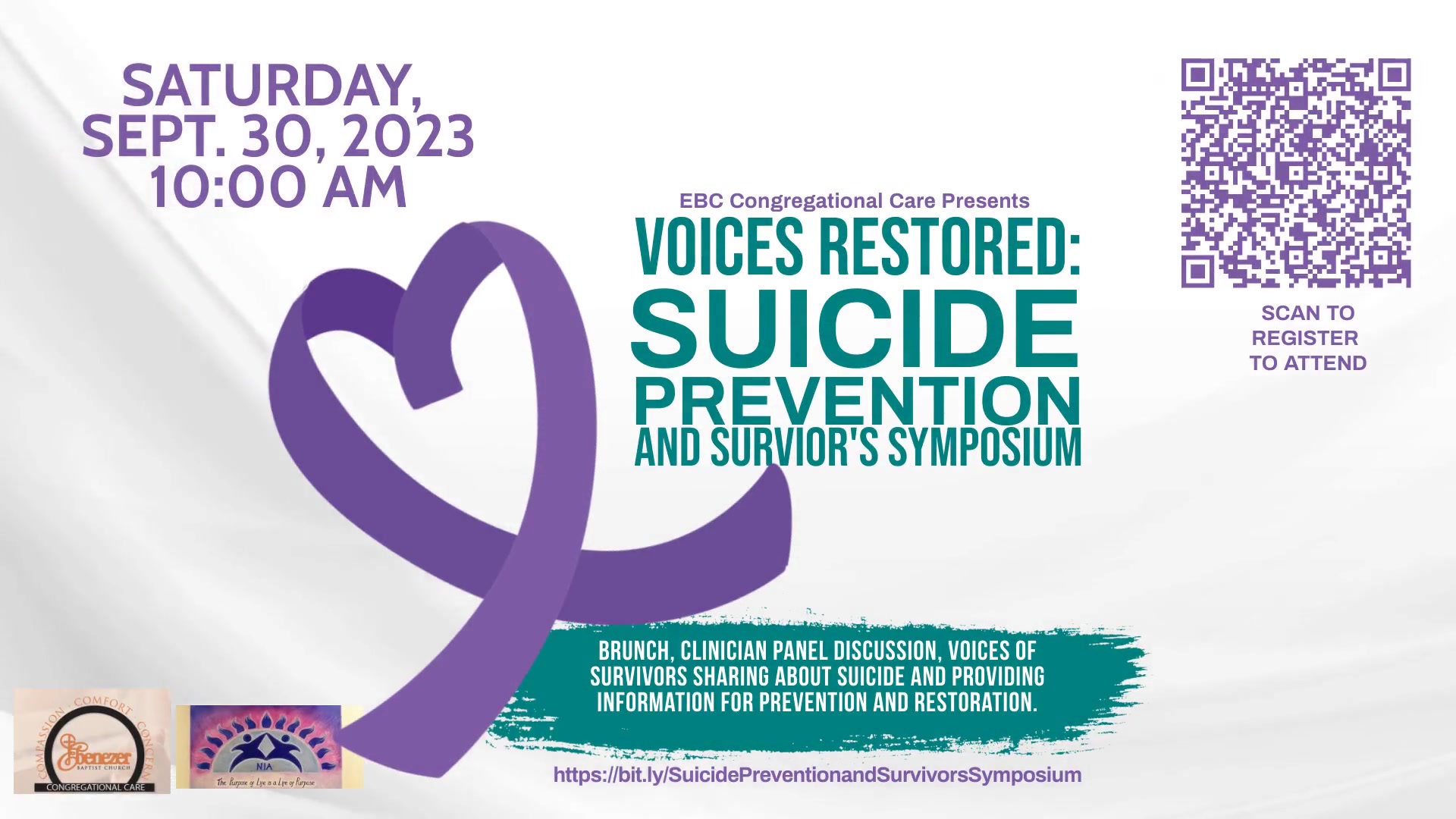 VOICES RESTORED SYMPOSIUM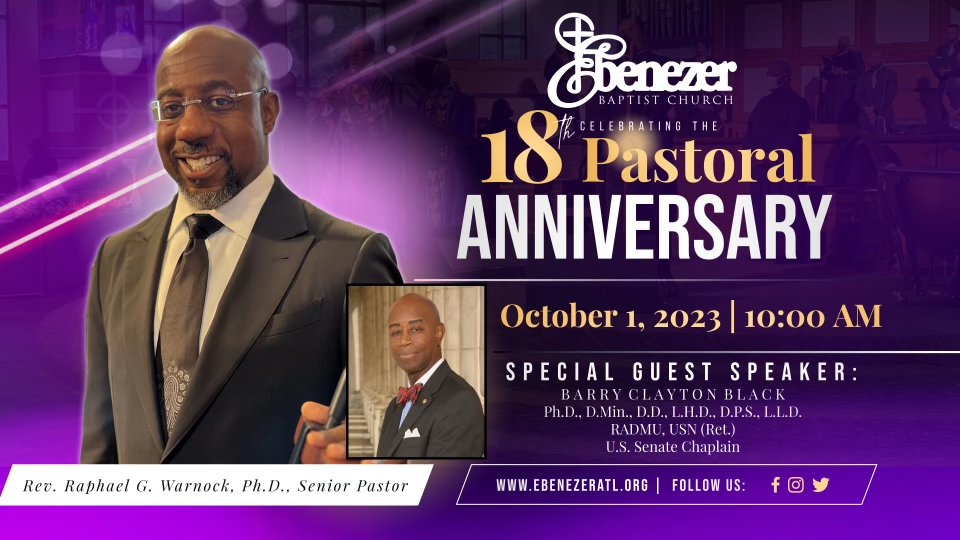 pastor anniversary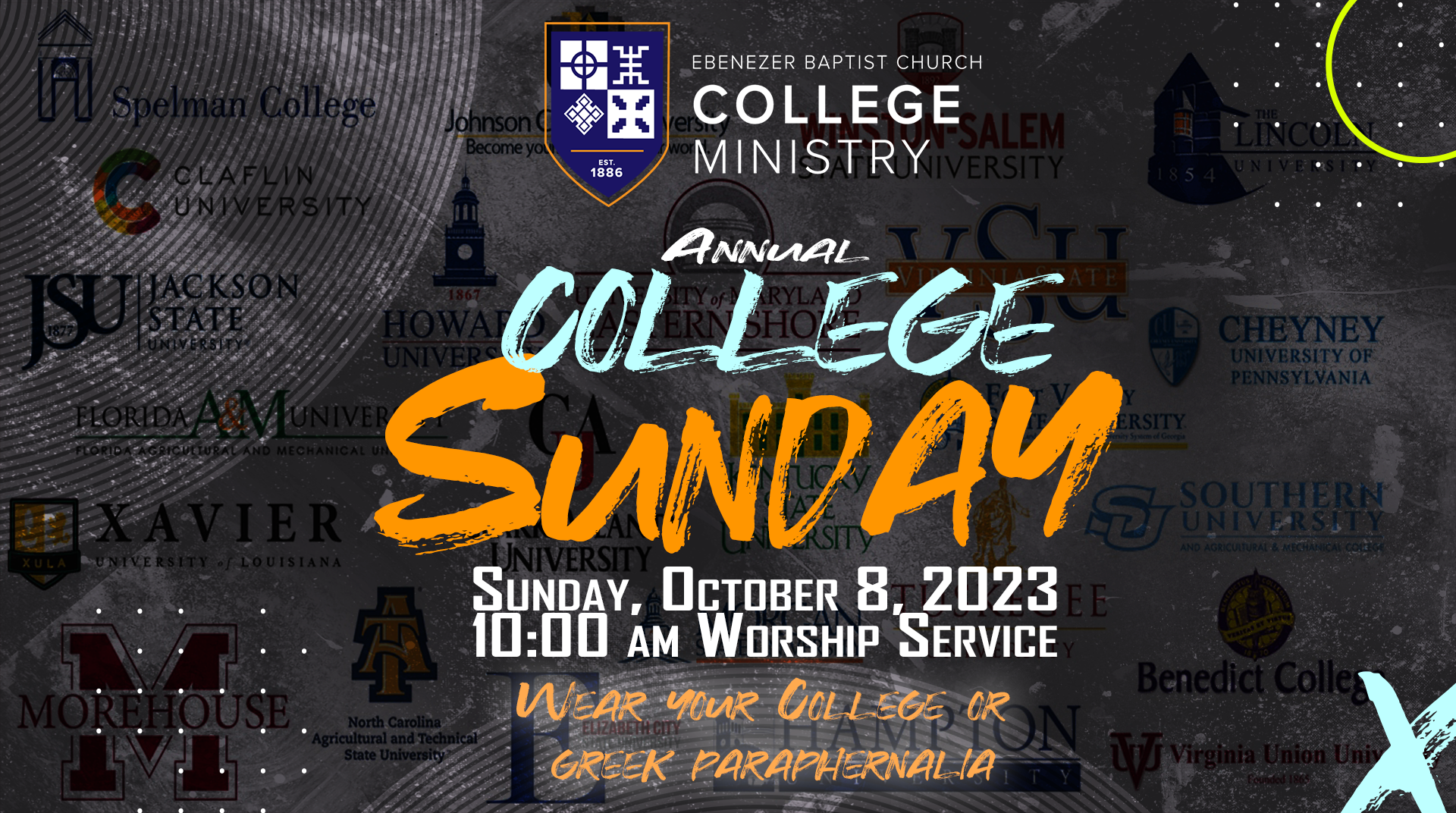 college sunday screens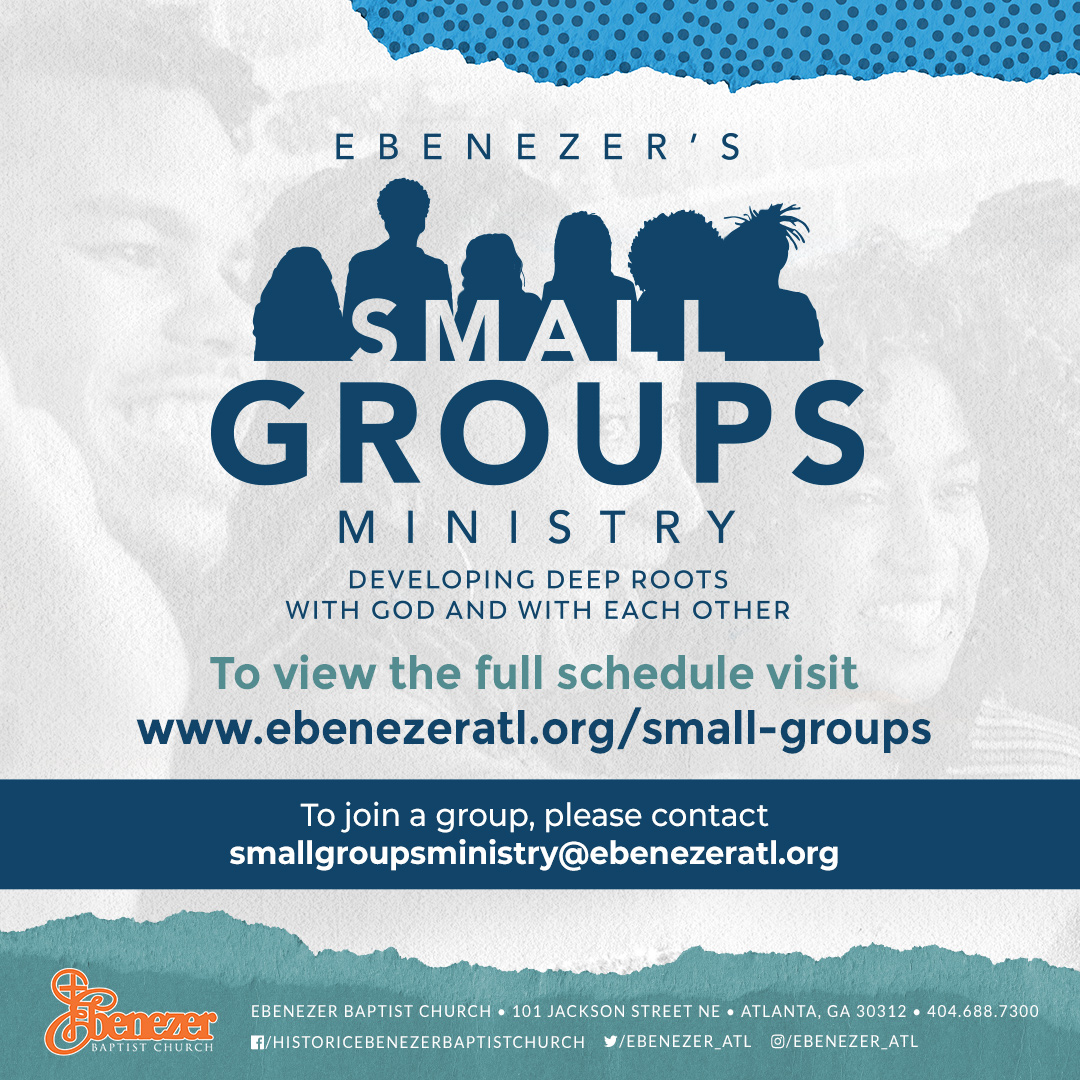 Ebenezer-SmallGroups-2021-Social