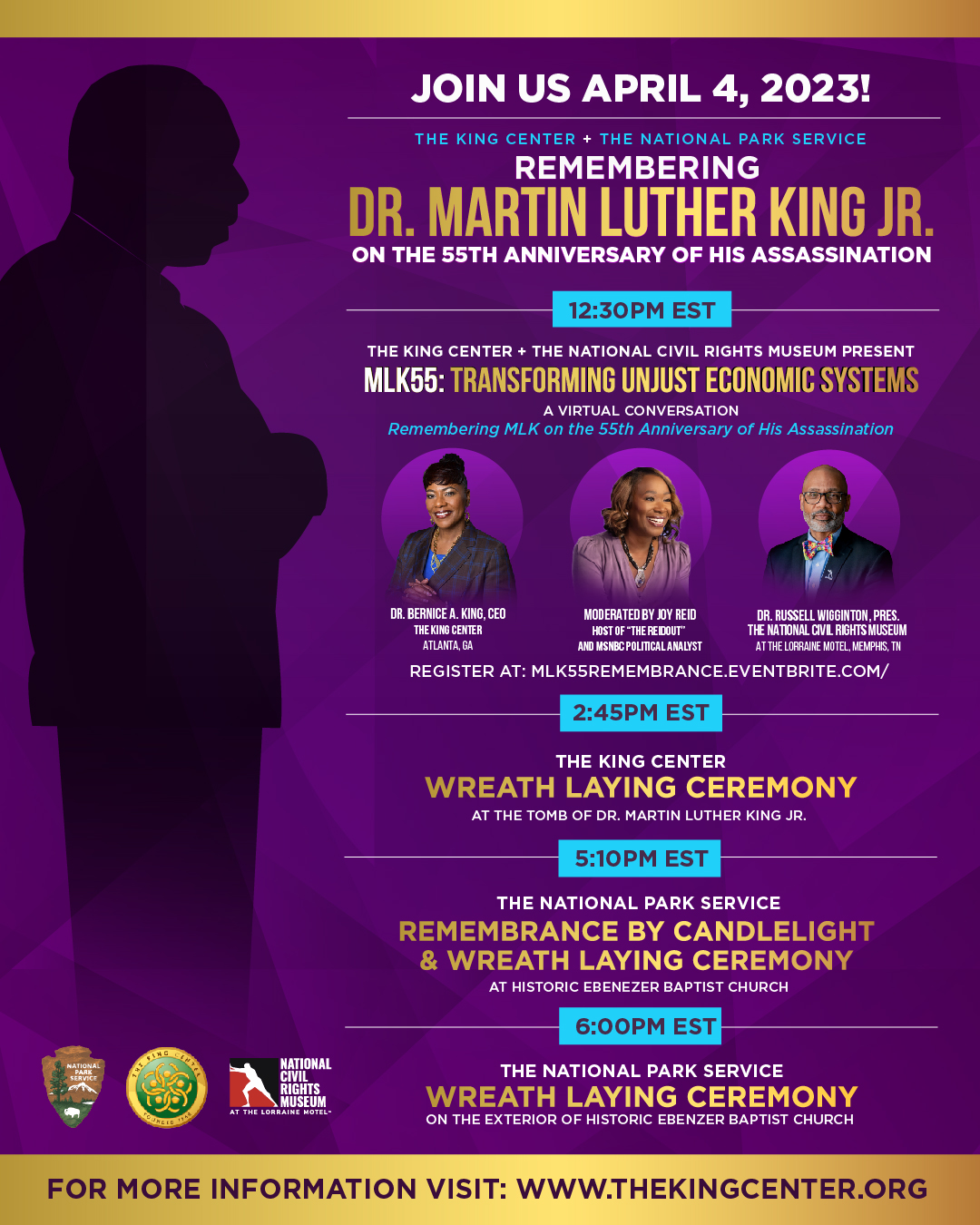 Remembering Dr. Martin Luther King, Jr.: Tuesday, April 4 is the 55th Anniversary of Dr. King's assassination. Please join us in remembering Dr. King and his legacy beginning at The King Center at 12:30 pm.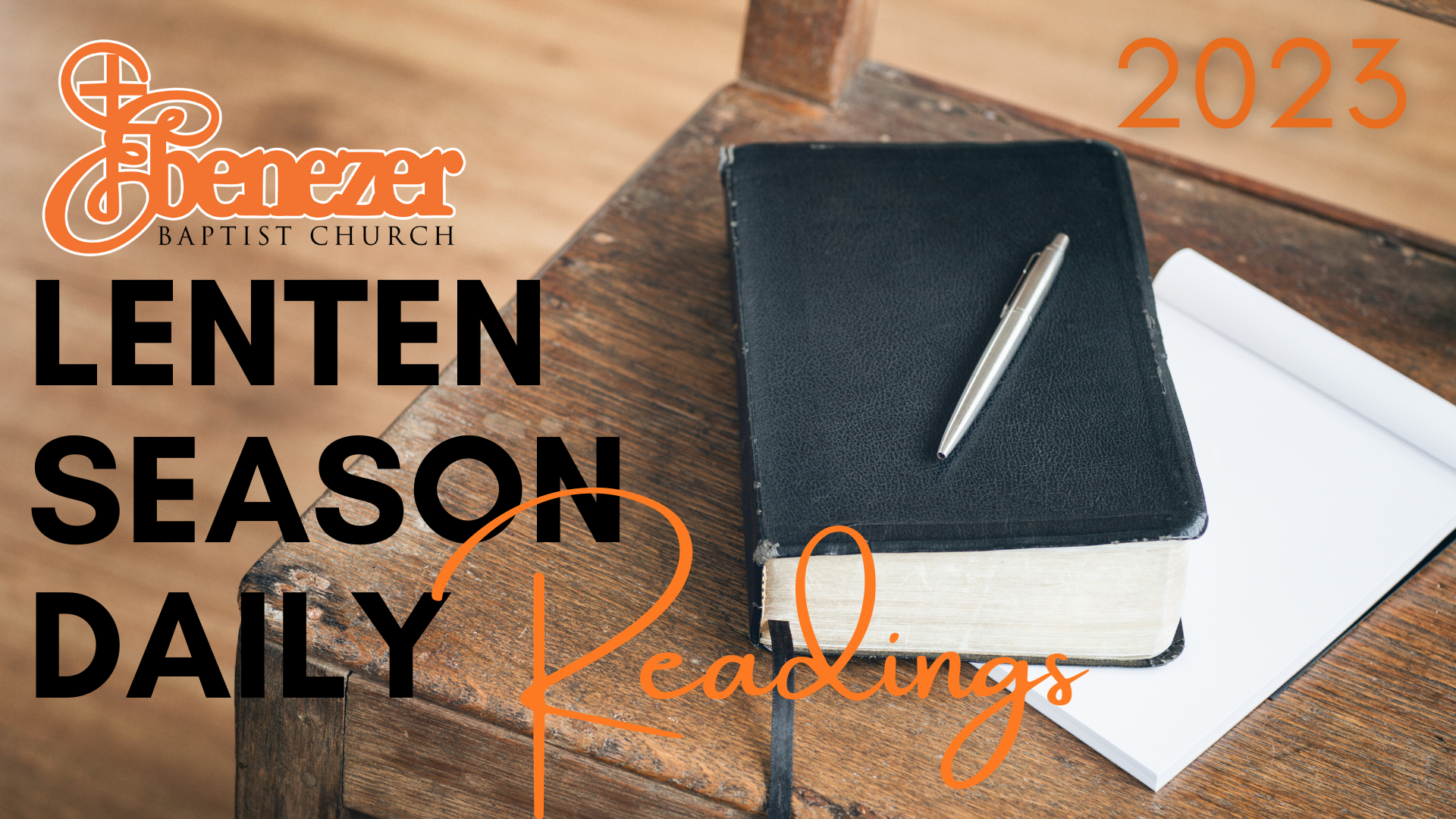 Lenten Season Readings: Lenten Season is here! Click the link below for the 2023 Lenten Season Readings.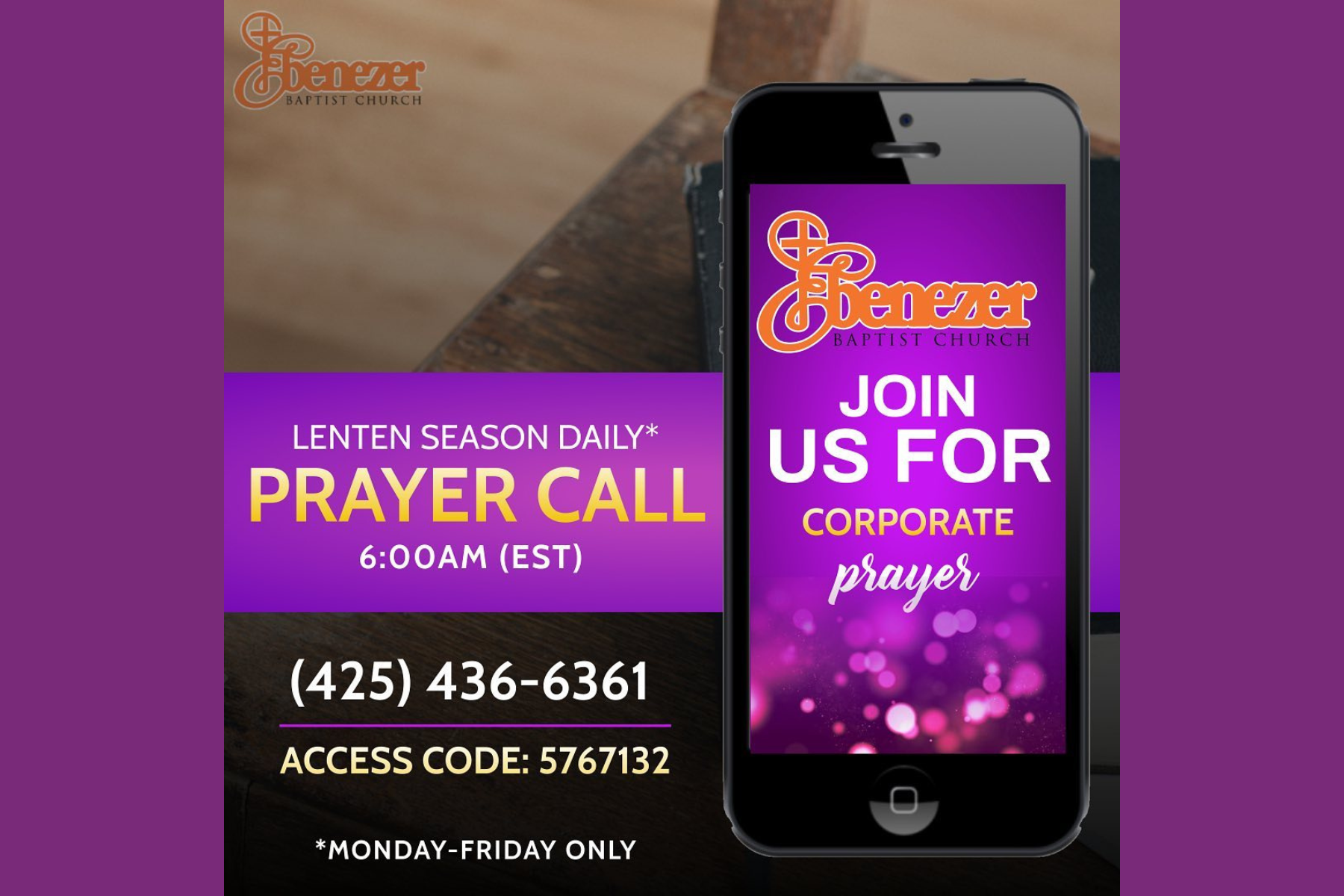 Lenten Season Prayer Call
: Lenten Season is here! Pray with us each morning (Monday-Friday) at 6am. Please dial in by 5:55am.
Dial in #: 425.436.6361
Access Code: 576132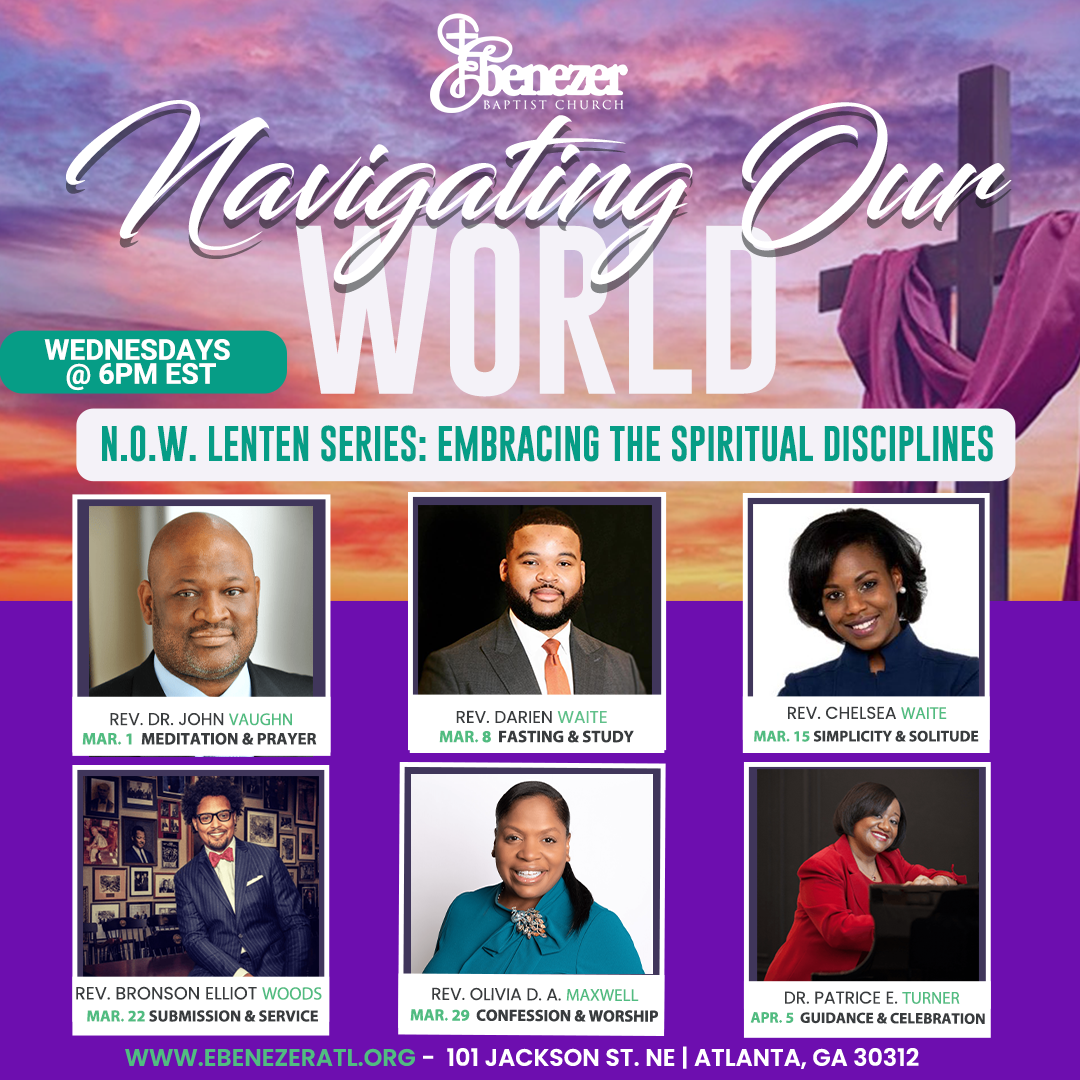 Navigating Our World Lenten Series:
During this Lenten Season, Navigating Our World is hosting the special series: Embracing the Spiritual Disciplines. Join Ebenezer's leaders each Wednesday at 6pm as they explore different spiritual discplines that can benefit us all.
Navigating Our World is a virtual Zoom event. Please click below to register. It will also be livestreamed on Ebenezer's Facebook page.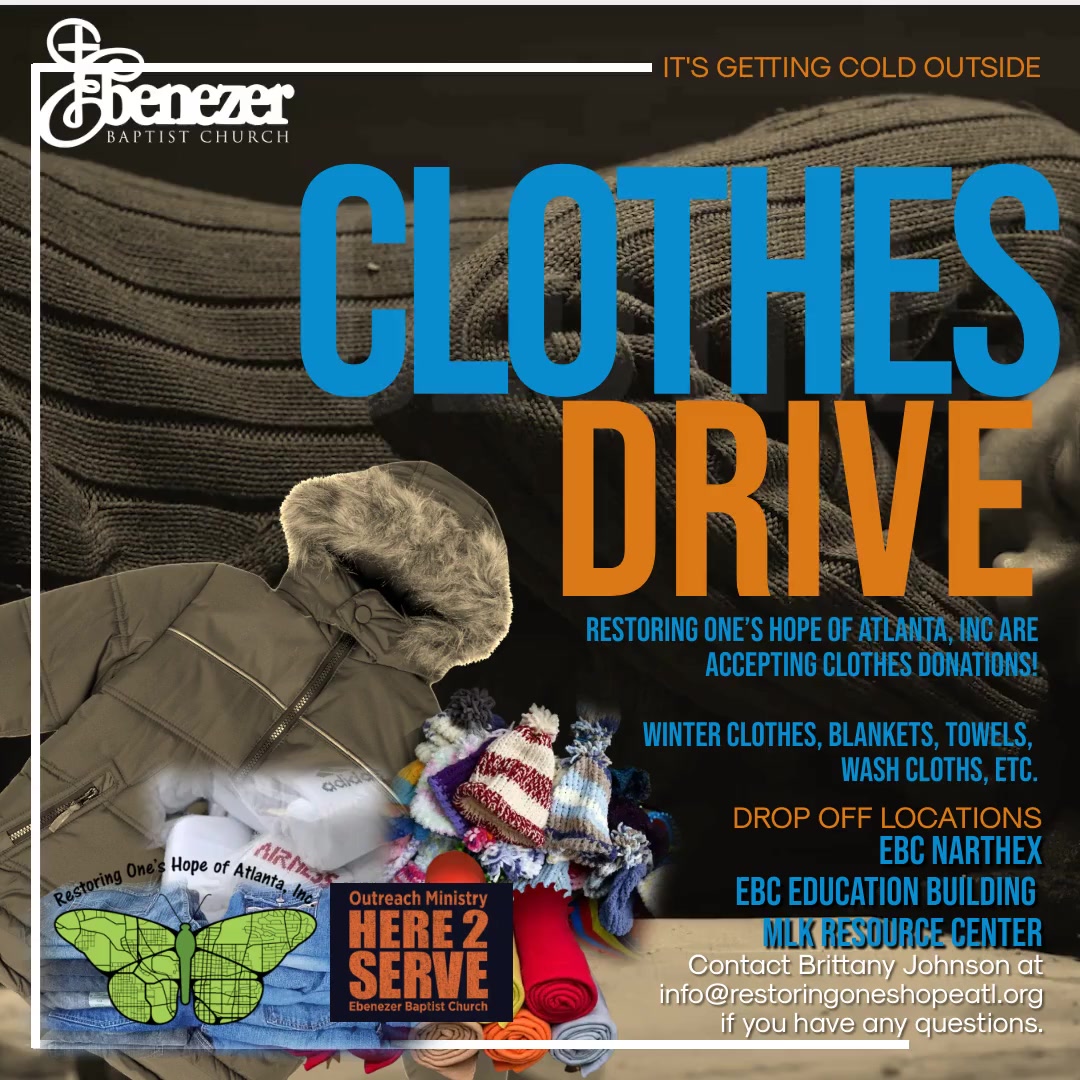 EBC Clothes Drive
Ebenezer Everywhere we're encouraging you to do what you can to help those in need as the weather gets chillier this season. We're holding a clothes drive with dropoff locations in the EBC Narthex, MLK Resource Center and the EBC Education Building. Blankets, coats, sweaters and other items to help against cold temperatures are welcome!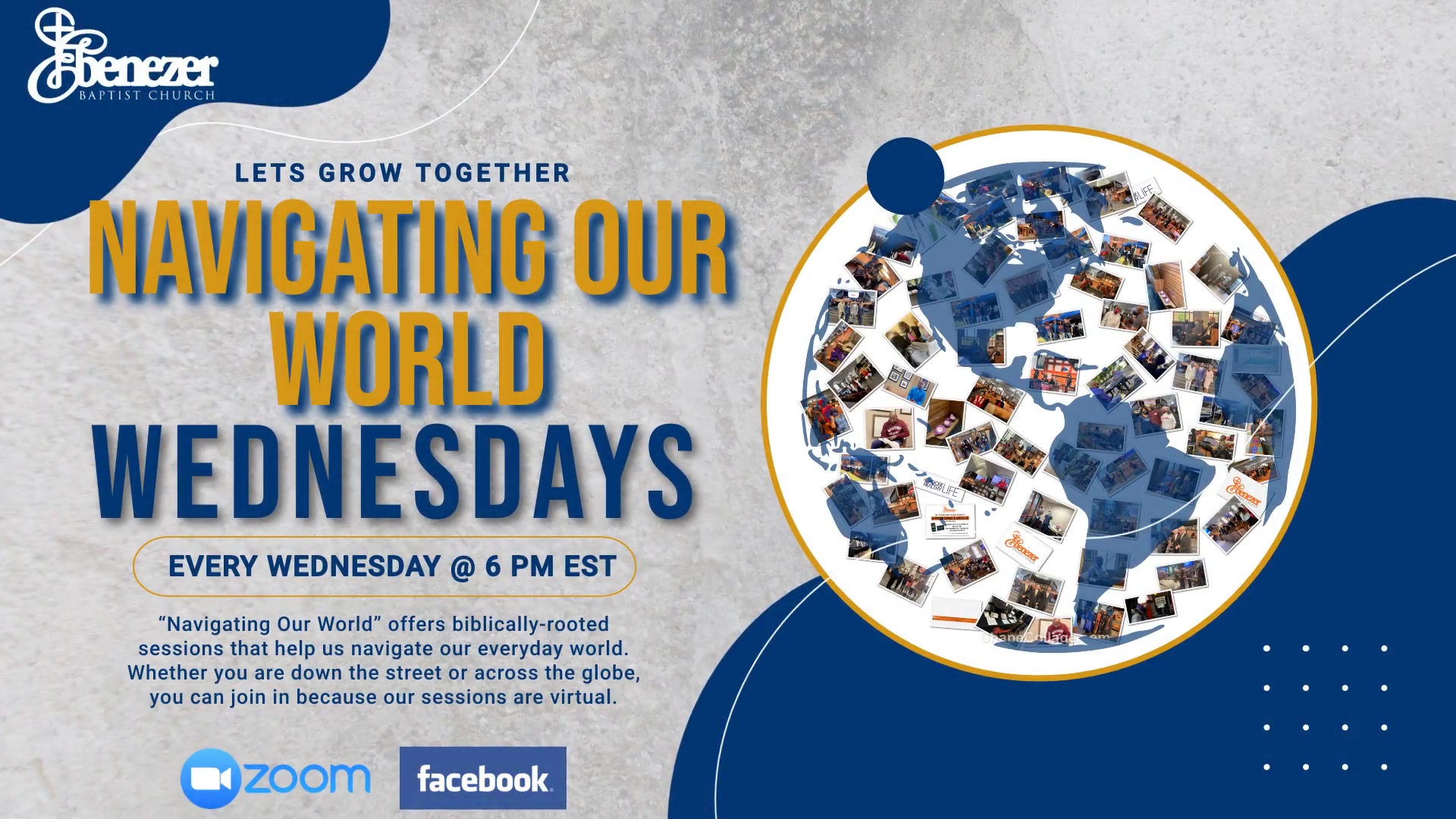 "Navigating Our World" offers biblically-rooted sessions that help us navigate our everyday world.
Whether you are down the street or across the globe, you can join in because our sessions are virtual.