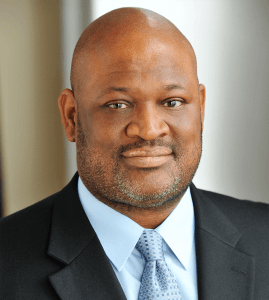 Reverend John H. Vaughn, D.Min
Rev. Dr. John H. Vaughn serves as the Executive Pastor. He works closely with the Church's Senior Pastor, the Rev. Dr. Raphael G. Warnock, in managing the overall vision, ministries, and operations of this iconic, international congregation.
Previously, Rev. Vaughn served for almost ten years as the Executive Vice President at Auburn Theological Seminary. Auburn is a national leadership development and research institute that equips leaders of faith and moral courage for multifaith movements for justice. Before joining the staff of Auburn Seminary, Rev. Dr. Vaughn served as the Program Director for the Twenty-First Century Foundation, a national foundation that advanced strategic giving for Black community change.
He also previously served as the Executive Director of the Peace Development Fund, which provides funding, training and assistance for grassroots peace and justice organizing. Previously, he served as the Minister for Education and Social Justice at the Riverside Church in New York City under the leadership of its senior pastor, the Rev. Dr. James A. Forbes.
The Rev. Dr. Vaughn, an ordained minister in the American Baptist Churches, received his undergraduate degree from Holy Cross College in Worcester, Mass, his Master of Divinity from the Pacific School of Religion in Berkeley, California, and a Doctor of Ministry from Drew Theological School.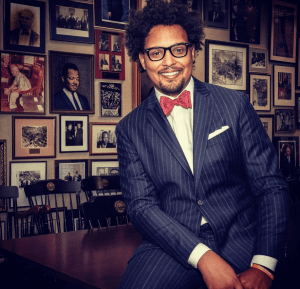 Reverend Bronson Elliott Woods, M.Div
Rev. Bronson Elliott Woods serves as the Assistant Pastor of Outreach & Young Adult Ministries. Prior to coming to Ebenezer, Rev. Woods served as a Senior Advisor and District Director to Congresswoman Sheila Jackson Lee (TX-18). He is also a Veteran of the US Air Force and a proud member of the Alpha Phi Alpha Fraternity, Inc.
He earned his undergraduate degree from Texas Southern University and attended post graduate school at Thurgood Marshall School of Law at Texas Southern University. Minister Woods recently earned his Master of Divinity from the Morehouse School of Religion at the Interdenominational Theological Center. He received his preaching license from the Wheeler Avenue Baptist Church of Houston, where Reverend Dr. Marcus D. Cosby serves as senior pastor. He also holds regular lectures at The Ethiopian Graduate School of Theology.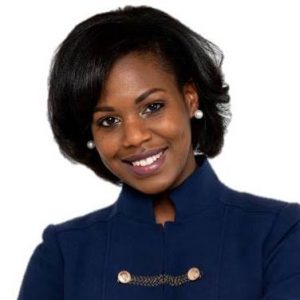 Reverend Chelsea D. Waite, MDiv
Rev. Chelsea D. Waite serves as the Assistant Pastor for Children, College, and Women's Ministries at Ebenezer Baptist Church.  Prior to Ebenezer, Reverend Chelsea Waite served in several churches where her ministry areas included overseeing the Church's ministries with children and families, young adults, community engagement and outreach, and event planning.    
Reverend Waite received her Bachelor of Arts Degree in International Studies from Spelman College and obtained her Master of Divinity from McAfee School of Theology at Mercer University. In 2019, Reverend Waite received her preaching license and was ordained at Ebenezer Baptist Church under the leadership of Reverend Raphael Warnock.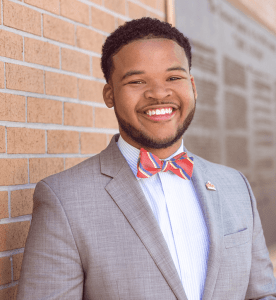 Reverend Darien A. Waite, M.Div
Rev. Darien Anthony Waite currently serves as the Assistant Pastor for Youth and College Ministries at the historic Ebenezer Baptist Church. Rev. Waite's path to ministry began at his alma mater, Morehouse College. In 2016, Rev. Waite graduated Magna Cum Laude with a Bachelor of Arts degree in Sociology. While at Morehouse, Rev. Waite studied the intersection between public policy and the educational attainment gap as an Education Policy & Practice Scholar in Washington, District of Columbia. Rev. Waite furthered his research at the University of California Davis, studying poverty and inequality around charter school organizational structure and teacher efficiency.
Post-graduation, Rev. Waite enrolled at Mercer University's McAfee School of Theology, where he obtained his Master of Divinity degree. During his time at Mercer, Rev. Waite used his sociological background to construct youth ministry curricula for First Baptist Church Huntsville, located in Huntsville, Alabama, and Smoke Rise Baptist Church, located in Stone Mountain, Georgia. Both of which Rev. Waite served as the Youth Ministry Student Resident. Upon graduation, the Rev. Raphael G. Warnock, Ph.D., licensed and ordained Rev. Waite into the Gospel Ministry at the historic Ebenezer Baptist Church in Atlanta, Georgia.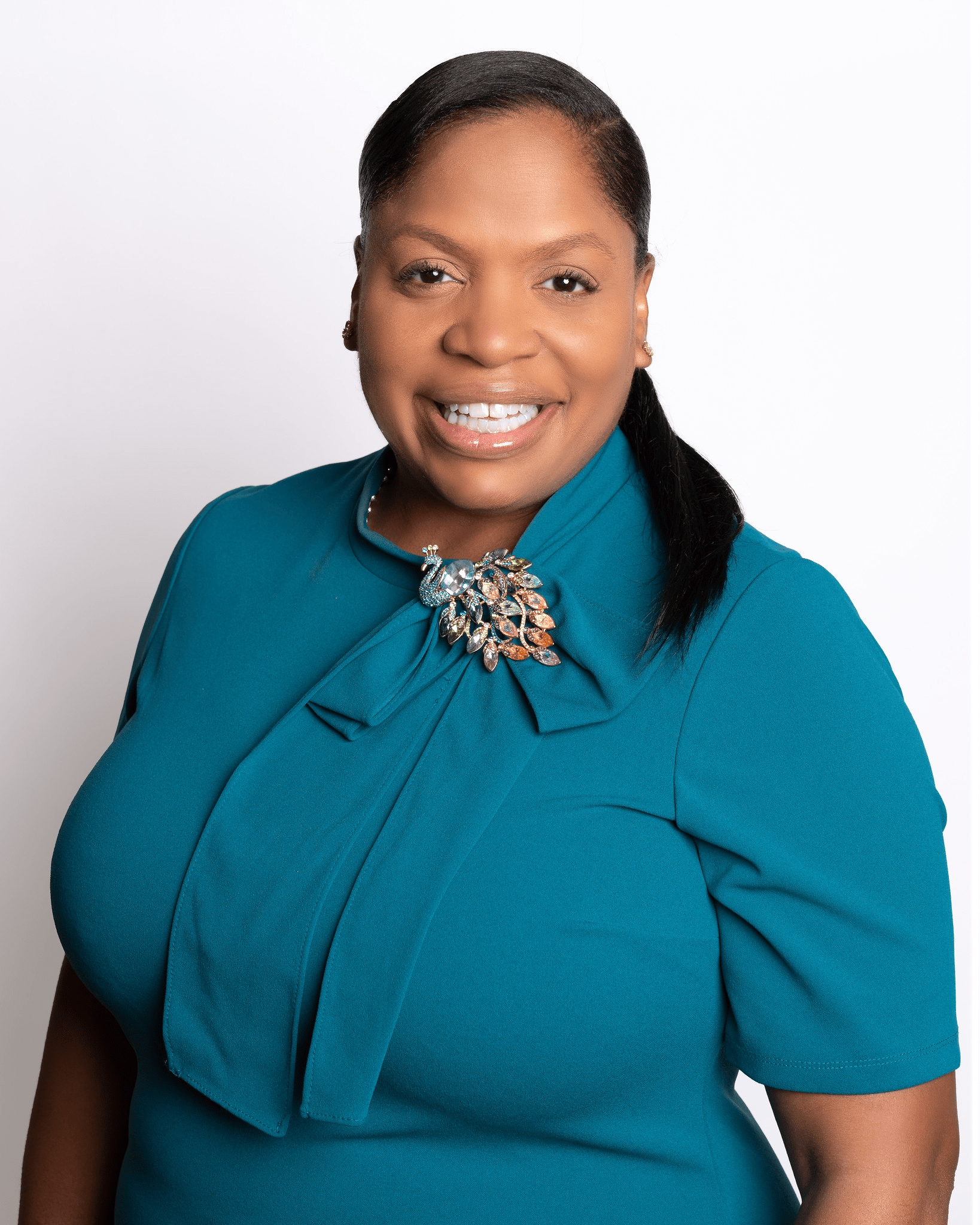 Reverend Olivia Maxwell, M.Div
Rev. Olivia D.A. Maxwell proudly serves as the Associate Pastor for Congregational Care at the Historic Ebenezer Baptist Church. Rev. Maxwell is well-versed in the areas of Pastoral Care and Counseling, serving as a bridge between the church and the community. 
Rev. Olivia is a Georgia Post (Police Officer Standards Trained) certified Law Enforcement Chaplain, a clinically trained healthcare Chaplain and certified in Chaplaincy and Bereavement within Hospice. 
Having served in several c-suite level positions within corporations and non-profits, Rev. Maxwell serves on several boards and is a committed community advocate with strong business acumen.
Rev. Maxwell received her bachelor's degree with an individual concentration in Sociology, Psychology, and Interpersonal Relations from the University of Massachusetts at Amherst and was led to Atlanta, where she earned her Master of Divinity with a concentration in Pastoral Care and Counseling from the Interdenominational Theological Center. Rev. Maxwell is dedicated to serving as a conduit for concern, comfort, care, and compassion to all.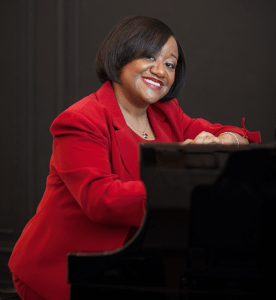 Dr. Patrice E. Turner
Dr. Patrice E. Turner serves as the Director of Worship & the Arts. She is an accomplished classical, jazz, and gospel pianist and vocalist who has shared her gifts nationally and internationally.
She received a Bachelor of Music, a Bachelor of Music Education, and a Master of Arts from The Ohio State University. Additionally, Dr. Turner received both a Master and Doctor of Music and Music Education from Teachers College, Columbia University.
Dr. Turner has been published in the Music Educators Journal and the Journal of Religious Thought. As a choral and general music educator, she taught at Johnson Park Middle School in Columbus, Ohio for three years. For 12 years she has worked at Jazz at Lincoln Center teaching WeBop. Patrice served as the Artist in Residence at the First Corinthian Baptist Church in Harlem for seven years.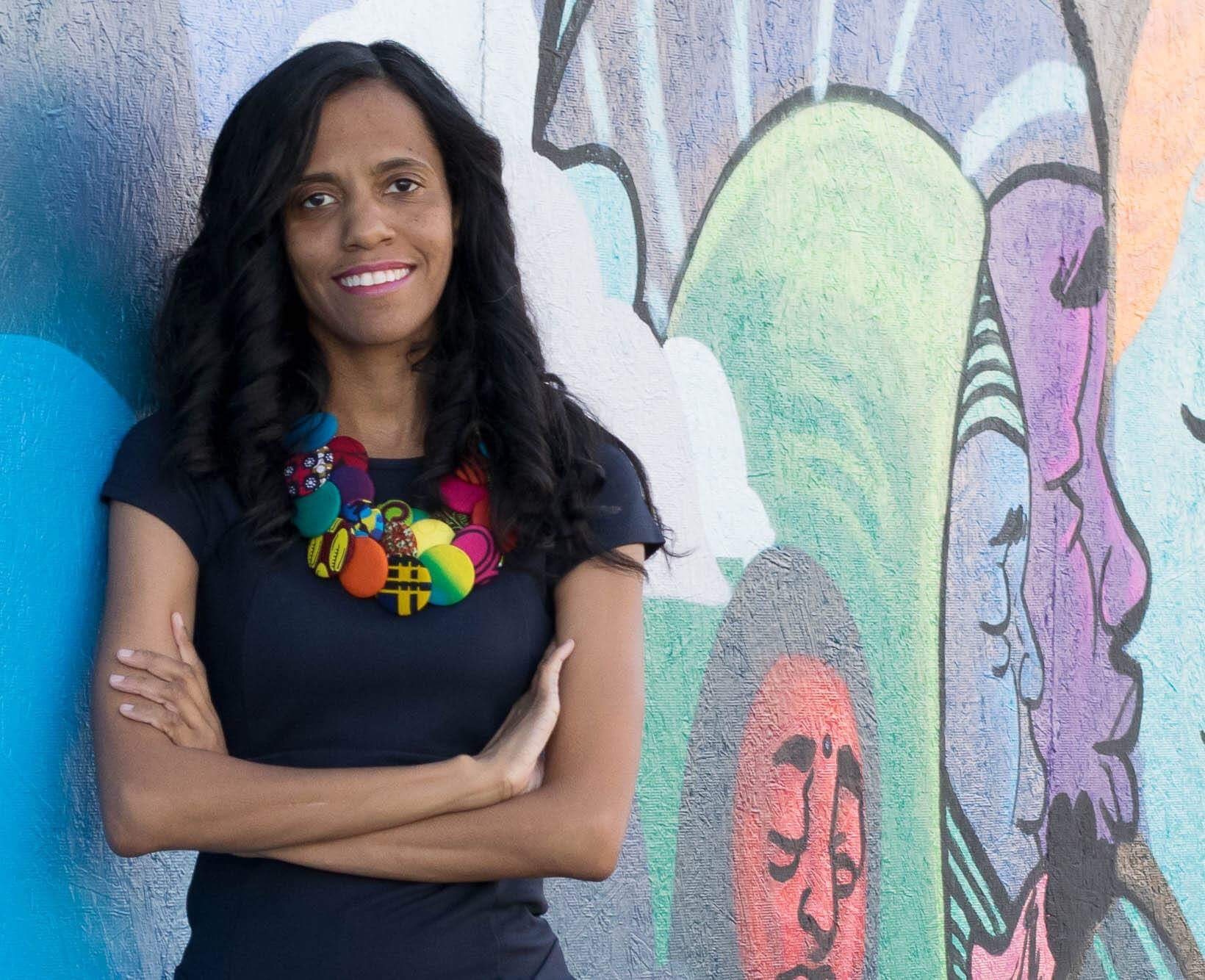 Ms. Tameka Bell
Ms. Tameka Bell serves as the Director of Communications. She is a nationally recognized communications professional with skills in storytelling, training, and journalism.
With more than a decade of faith-rooted, strategic communications experience, she has led transformational change strategies for several social justice-centered campaigns. Past projects include the National March for Black Women and Let My People Vote, a campaign that helped to win voting rights for 1.4 million felony-disenfranchised Floridians. She is a journalist turned community organizer who covered education for the Kansas City Star before leaving news to advocate for marginalized communities.
Tameka Bell is the Director of Communications for the historic Ebenezer Baptist Church. She holds a degree in journalism from the University of Missouri.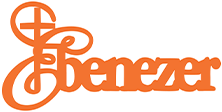 Mr. Grady Greer
Mr. Grady Greer serves as the Director of Facilities. Mr. Greer is an experienced Operational Leader, having over 25 years of combined experience in the Facilities and Construction Management sectors. 
He has attended Atlanta Metropolitan College and Atlanta Area Technical College where he received formal training as a certified carpenter, HVAC, and construction estimator. Prior to joining Ebenezer Mr. Greer was an Operational Manager for Atlanta Public Schools, responsible for managing several school buildings.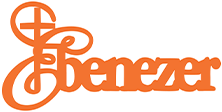 Ms. Nicola Robinson Hudson
Ms. Nicola Robinson Hudson serves as the Financial Controller. She comes to Ebenezer with more than 18 years of financial management experience across a range of sectors, including government, non-profits, manufacturing, and service industries. A significant amount of this exposure came from auditing the finances of numerous organizations, through KPMG, one of the Big-4 Audit firms of the world.
Born and raised in church, Nicola considers it an honor and privilege to serve in God's house, where has been managing church finances since 2014. She holds a degree in Business Administration, majoring in Finance, with Honors from the University of Technology in Kingston, Jamaica.