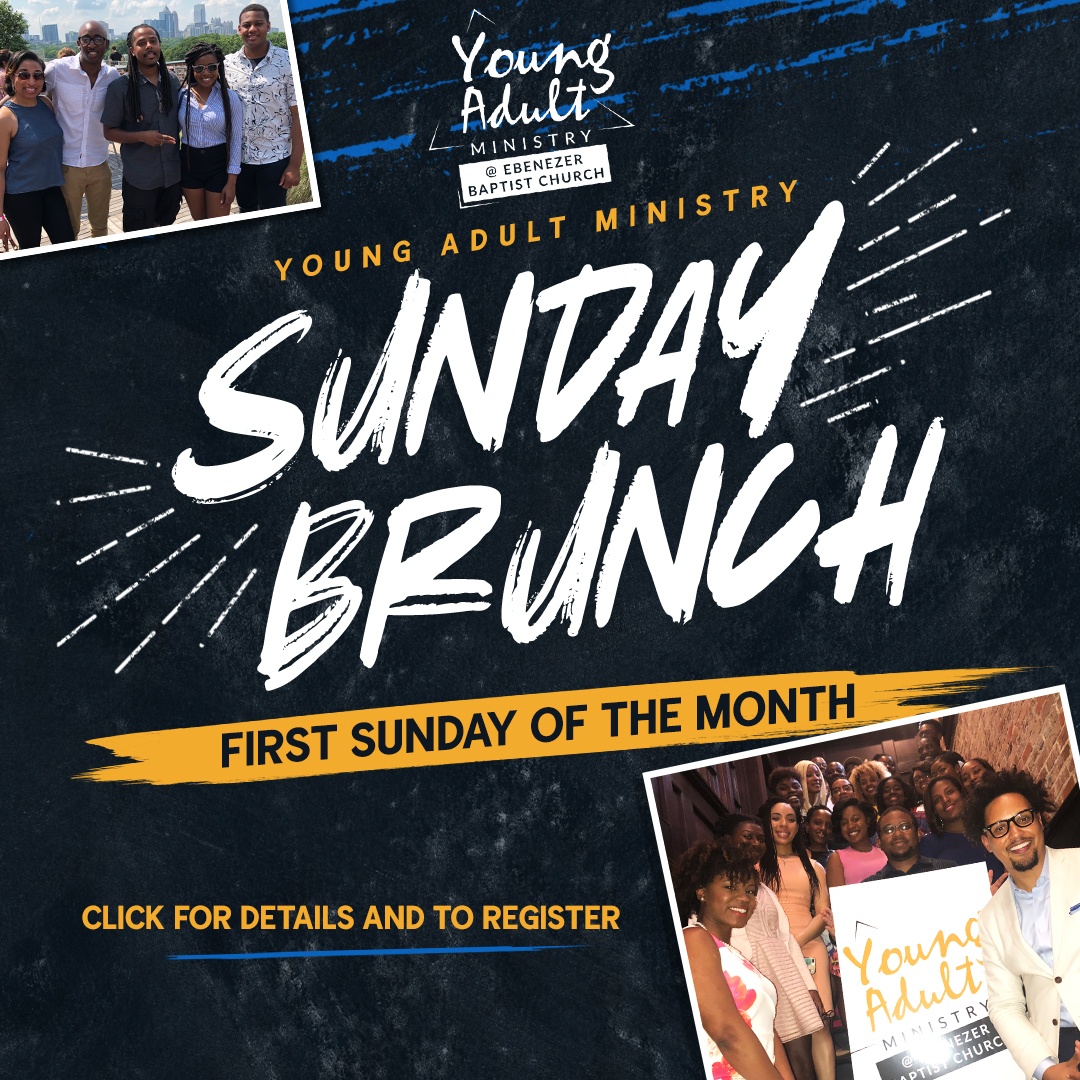 YAM Brunch
The Young Adult Ministry brunch will be held on the first Sunday of each month. 
Dedicated to individual growth and social transformation, the Ebenezer Baptist Church Young Adult Ministry connects young adults (20-somethings and 30-somethings) through spiritual formation, relevant conversations, fellowship, outreach and social activities.
The Young Adult Ministry strives to:
Provide opportunities for young adults to fellowship together and build community within Ebenezer Baptist Church and the broader Atlanta community.
Serve those in our community and around the globe through outreach projects and mission trips that actively "show our faith by what we do."
Promote spiritual growth through study and application of the message of the Jesus Christ and provide a space to discuss and navigate topics of important to young adults ranging from financial planning to family planning.
The Young Adult Ministry does this through:
Young Adult Weekly Small Group Gatherings via Zoom

Please fill out your name and email for Zoom details


Young Adult Monthly Bible Studies

Every last Thursday of the month at 7:00 PM

Young Adult Monthly Brunches

Every first Sunday of the month at 1:00 PM (Location will be sent out in advance)

Community Outreach Opportunities

Such as Manna on Mondays-grocery giveaway

Annual Mission Trip

UPCOMING: January 16-25, 2022 Trip to Ethiopia (limited participation)
For Young Adult Ministry interest, contact The Reverend Bronson Elliott Woods, M.Div @ .