WOMEN'S SEASON 2022
Queens of Ebenezer, We are excited to announce that registration is open for our 2022 Women's Ministry retreat which will be held on October 21-23, 2022. Your presence is requested. Click on the following link to register. Do not delay as space is limited. We look forward to an exhilarating retreat! Space is limited. Please note that all women are invited to attend the retreat even if they are not a member of Ebenezer. Whether you stay overnight or attend during the day, all attendees must register. Our retreat theme is Identifying the Pieces of Restoration based on 1 Peter 5:10.
REGISTER HERE: https://ebenezeratl.ccbchurch.com/goto/forms/125/responses/new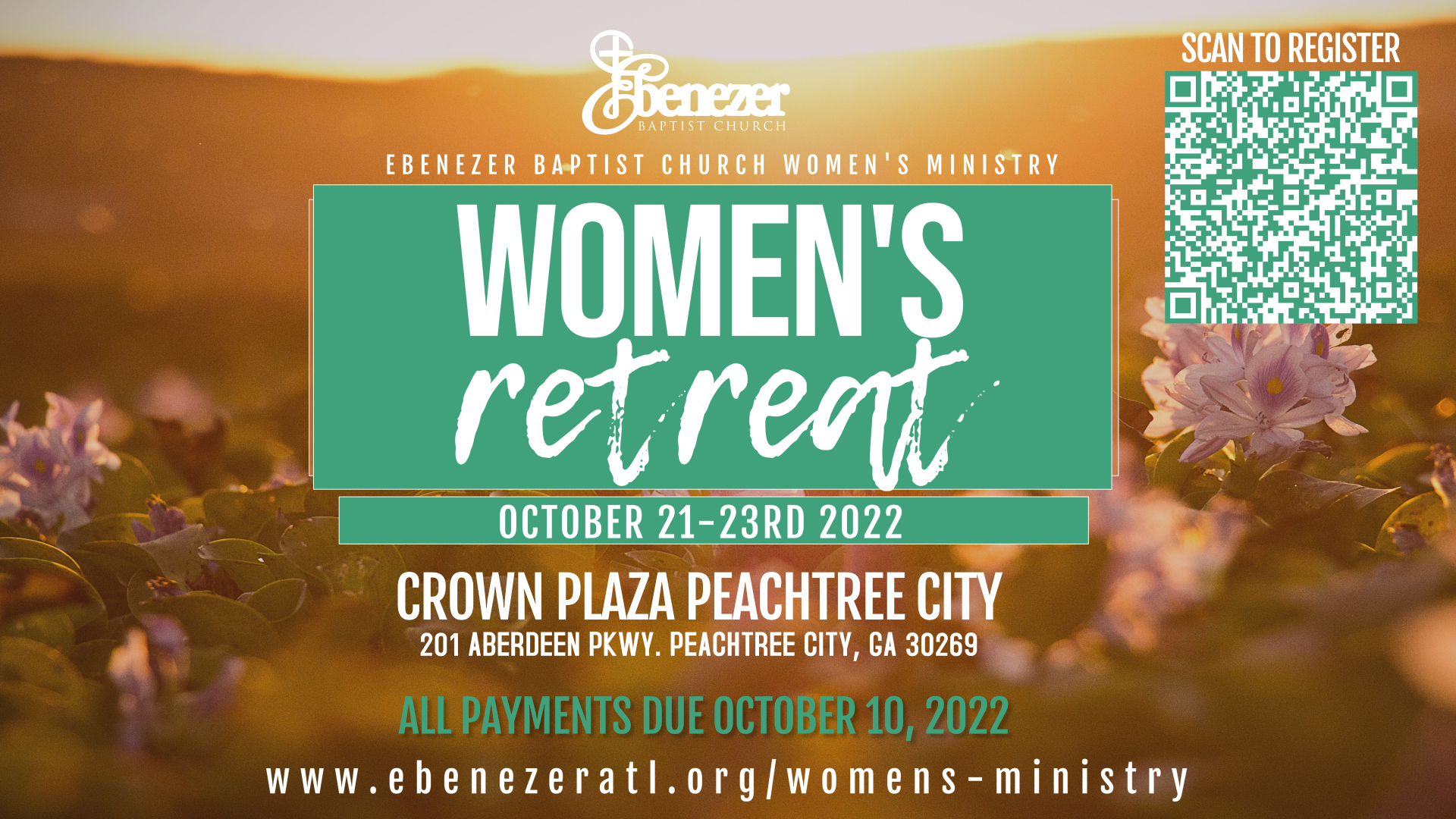 The Ebenezer Women's Ministry encourages, empowers and equips the women of Ebenezer to love God with all of their hearts, their minds, their souls and their bodies. We strive to create spaces and experiences through worship services, bible studies, workshops, community service projects and to inspire women to love God, love themselves and to love one another. Through active worship, we endeavor to stir up the gifts that God has placed in each of us so that we may truly experience God in our midst and be an expression of God's transforming, forgiving and redeeming love in our church and community. Our fellowship with one another allows us to strengthen each other with testimonies of God's faithfulness and the realization that nothing is impossible with God.