The Ebenezer Women's Ministry encourages, empowers and equips the women of Ebenezer to love God with all of their hearts, their minds, their souls and their bodies. We strive to create spaces and experiences through worship services, bible studies, workshops, community service projects and to inspire women to love God, love themselves and to love one another. Through active worship, we endeavor to stir up the gifts that God has placed in each of us so that we may truly experience God in our midst and be an expression of God's transforming, forgiving and redeeming love in our church and community. Our fellowship with one another allows us to strengthen each other with testimonies of God's faithfulness and the realization that nothing is impossible with God. 
WOMEN'S SEASON 2023
The 76th Annual Women's Season is in full swing at Ebenezer Baptist Church with the theme #ForwardAndFocused. This Women's Season we'll have five dynamic women leading our worship services including our very own Rev. Chelsea D. Waite and Rev. Olivia D.A. Maxwell.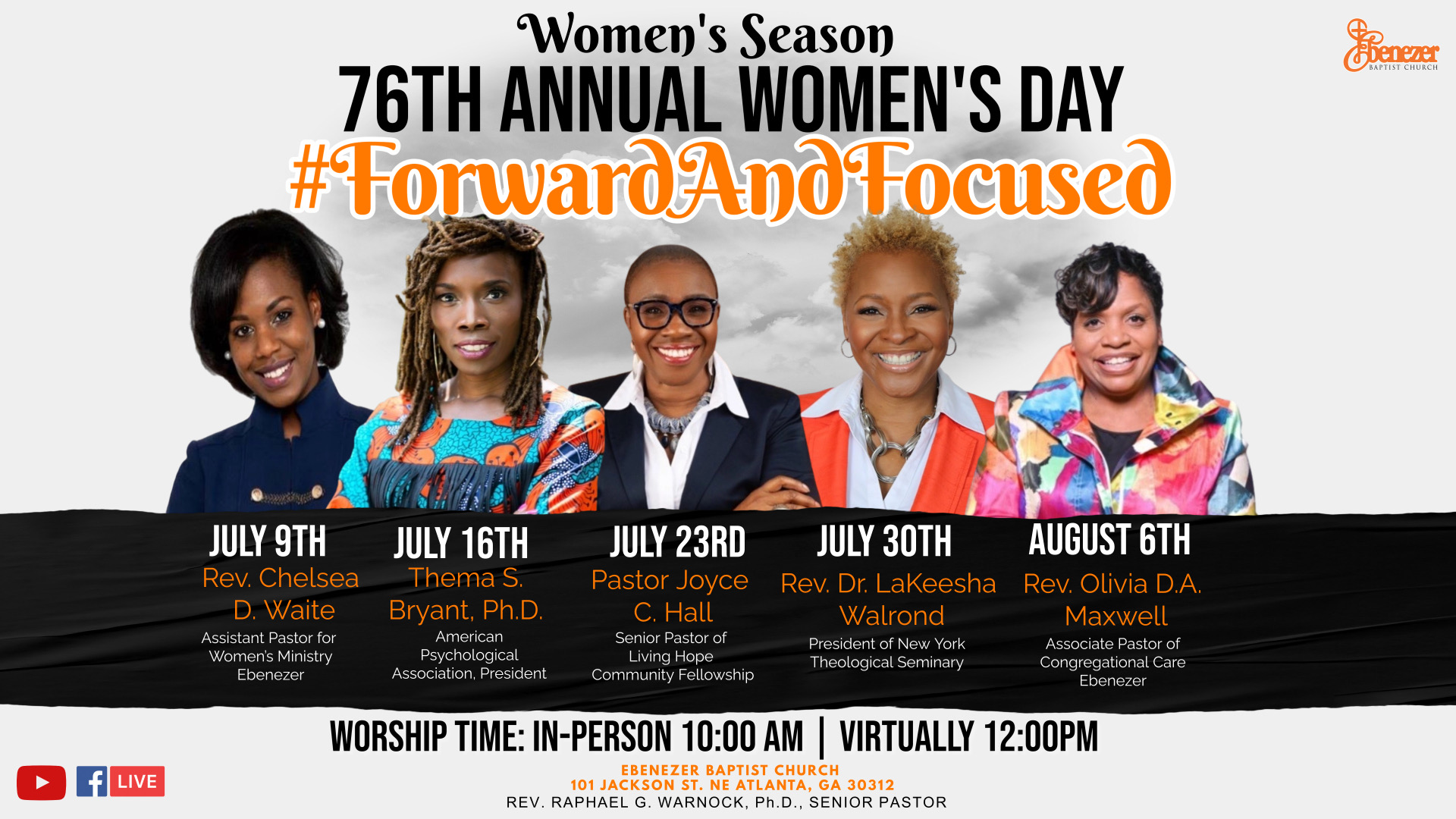 The Women's Ministry also has many opportunities for women to worship and fellowship with each other this Women's Season. View this message from Rev. Chelsea D. Waite to find out more!